Blagojevich Found Guilty on 17 Counts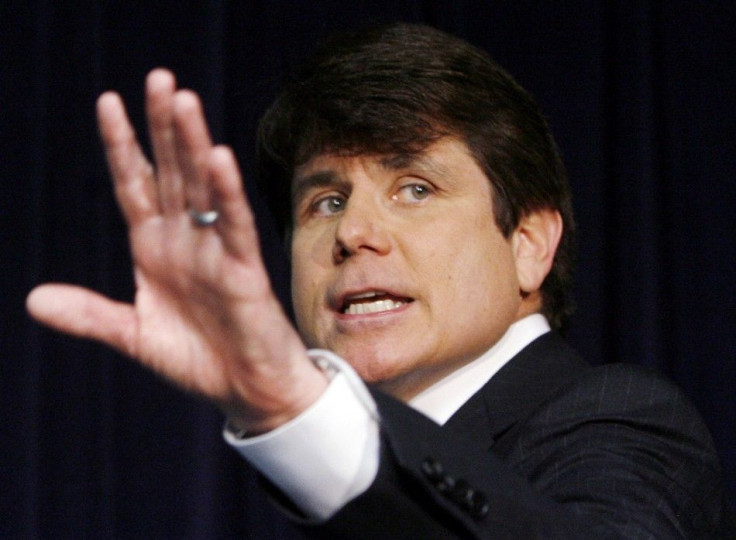 A jury Monday convicted former Illinois Gov. Rod Blagojevich on 17 of 20 counts, including crimes of wire fraud, attempted extortion, bribery, extortion conspiracy, and bribery conspiracy.
He was acqutted on one charge of bribery and the jury was deadlocked on two remaining counts of attempted extortion, The New York Times reported Monday.
Blogojevich showed no reaction as the jury announced their decisions, then sat back in his chair with his lips pursed and looked toward his wife Patti and whispered, I love you, The Los Angeles Times reported Monday.
The most serious of the counts he was convicted of on Monday carry penalties of up to 20 years in prison, The New York Times reported.
This marks the second time in less than 12 months that the 54-year-old Blagojevich, the onlyIllinois chief executive ever impeached and ousted from office, had been convicted of a crime, The LA Times reported. A jury in his first trial last summer found him guilty of lying to theFBI, though that panel deadlocked on all the other counts; that impasse set the stage for a retrial.
Blagojevich's defense team is expected to appeal, The LA Times reported. The team filed several motions for mistrial that accused U.S. District Judge James Zagel of pro-prosecution bias, but he denied them.
© Copyright IBTimes 2023. All rights reserved.