The Block is Getting Greener: Top Environmentally Aware Blockchain and Crypto Projects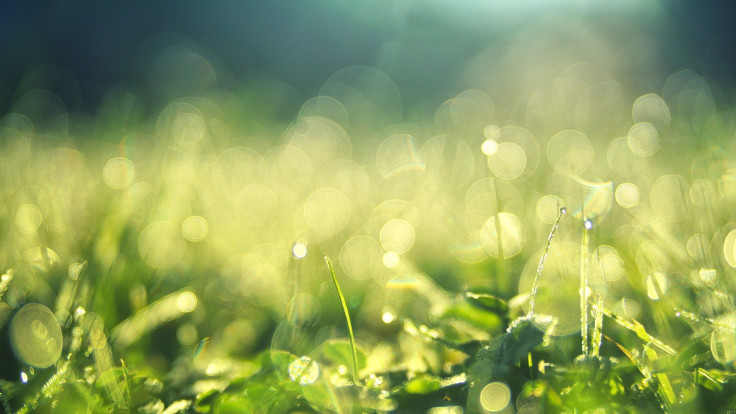 The impact on the climate resulting from the mining of Bitcoin and other leading cryptocurrencies has hit the industry hard. There have been global crackdowns on mining in South East Asia, with many miners jumping ship, to find more friendly environments to conduct their mining operations.
On top of that, the new darling of the art world, NFTs have been hit hard as a result of statistics showing just how much energy it takes to mint these digital one off pieces. Estimates earlier this year showed that minting one average NFT consumes the same amount of energy as an EU resident spends in an entire month. This expectedly has led to a decline in the amount of users across NFT marketplaces.
While Bitcoin and Ethereum currently use a model called 'Proof of Work' for mining which is an intense energy guzzling process, other blockchains and protocols are using a model called 'Proof of Stake'. This proposes an entirely new way to interact with the blockchain at a tiny fraction of the energy consumption.
Let's look at some fascinating projects that are putting the environment at the forefront.
Elrond
Elrond is redefining and reimagining the blockchain in readiness for the Internet of Things. It is fast, so fast in fact, that it can process 15,000 transactions per second, as a result of using sharding. It has a latency of 6 seconds and costs a mere $0.001 per transaction, giving Ethereum, Bitcoin and many other blockchains a run for their money. This represents a 1000 times improvement in blockchain speed, scale, price and a rebirth of the user experience.
In terms of energy usage, Elrond is already ahead of the curve. It has also recently joined Offsetra, a carbon neutral initiative, which enables businesses to offset carbon emissions and footprints. Initiatives through Offsetra include conservation in Belize, and Amazonas, and wind energy initiatives in Honduras.
Minima
Minima, the decentralized data and value transfer company, is revolutionizing the blockchain and its inherent gas guzzling problems, by creating a super lean protocol that can run on a mobile device or a tablet. That means a user's mobile phone can become a node. With enough users using their devices as nodes, this is a really clever workaround to the green question. And not only that, but literally anyone can mine from their phone, with no extra equipment, unlike for example Bitcoin mining which requires the full set up and a huge amount of energy consumption.
Minima in this way promises scalability, mass adoption and the potential to mine no matter where you are and who you are. On top of this the transfer of virtually any time of data is resistant to censorship with no authority able to interfere with the distribution of information. True decentralization.
Qtum
Qtum is an ecosystem with its own open source blockchain that enables its users to build robust decentralized apps, smart contracts, DeFi-products, and Non-Fungible Tokens (NFT), using the security of UTXO, alongside the capacity of multiple virtual machines like EVM and ARM VM in a best of all worlds scenario. It merges the security structure of Bitcoin with the deep programmability of Ethereum. Qtum is a Decentralized Governance Protocol (DGP) which means that blockchain settings can be altered on the fly using smart contracts.
Qtum is based on a PoS model, which is much more energy friendly than its POW counterpart, as we discussed earlier.
Enjin
Enjin Network is best known as a leading social gaming community platform, which currently numbers over 20 million users across over 250,000 different gaming communities. In 2017, it transitioned into the blockchain arena by conducting an ICO for its native Enjin Token (ENJ). Enjin are creating an entire ecosystem around virtual economies, based on NFTs that are powered through blockchain technology. They feature a marketplace for NFTs, a wallet and a way to disperse NFTs using QR codes.
Enijn recently joined the Crypto Climate Accord, along with 40 other signatories, with the promise of developing solutions to enhance scalability with sustainability at the forefront. Enjin has now gone one step beyond carbon neutral, to run a blockchain that is actually climate negative. An amazing feat for this company, which is showing the entire industry what is possible. Enjin's Jumpnet blockchain uses an impressive 99.99% less electricity than Ethereum. On top of that, this visionary company is now offsetting more carbon than it uses and purchasing carbon credits through Australian climate change website Beyond Neutral.
Crypto.com
This trading app is growing at warp speed, with over 10 million account holders buying and selling over 100+ cryptocurrencies at true cost, simply and fast. Crypto.com additionally offers users a visa card with 8% cashback on all spendings and the chance to earn through staking on crypto holdings.
And it doesn't stop there, this disruptive company that was founded in 2016, has recently pledged to become carbon negative within 18 months. They will do this in a number of ways, including managing current consumption through on app activities and by the company themselves and then by offsetting the carbon used. Crypto.com will hire the services of a third-party auditor to monitor its numbers. They mean business.
IOTA
A well known protocol, it doesn't get much greener or more socially aware than IOTA. This protocol allows users to transfer data and value with no fees. It has rebuilt distributed ledger technology from the ground up, to provide secure and fast transfers of data and value with no associated fees.
IOTA places social impact at the heart of everything it does. The IOTA Foundation promotes the use of technology for the benefit of wider society. The IOTA Foundation is a non-profit that benefits everyone, everywhere and will always be free to use. IOTA works heavily in the field of green and social arena, with its technology supporting sustainable development by helping tackle issues like climate change, human rights violations, and supporting the unbanked population. The IOTA native token which sits at the heart of the protocol is used to incentivize economies and P2P initiatives in the reduction of waste. These include opportunities to earn and sell carbon credits to encourage users to preserve the land and natural resources.
TRON
Perhaps best known for its eccentric founder, Justin Sun who spent $4.6 million to dine with Warren Buffet and then went to purchase paintings via NFTs by Warhol and Picasso, but TRON is so much more than this. It is a blockchain, one of the first in fact to be built with the POS model and one of the fastest growing chains. It currently has over 41 million users and has racked up 2 billion transactions.
With TRON, users can take advantage of the entire ecosystem of products which include a DEX, a wallet, an explorer, a variety of Dapps and a hub for earning, trading, exchanging and more all at a fraction of the cost and speed of using other Layer 1 chains like Bitcoin and Ethereum
TRON is also more reliable than Bitcoin but it supports usage on this chain and that of Ethereum. TRON uses a 3-layer architecture which consists of a Storage layer, Core layer and Application layer.
The Bottom Line
As a world races towards carbon neutral emissions for both businesses and consumers, a handful of blockchain projects are joining this race. Over time, we will see more and more companies relooking at the way they do things and trying to change their status to carbon neutral, and in some cases, even carbon negative. One thing is for sure, there is nothing cool about guzzling energy and destroying our precious planet.
FOLLOW MORE IBT NEWS ON THE BELOW CHANNELS