Bloomberg Blasts Cuomo's Plans to Close Indian Point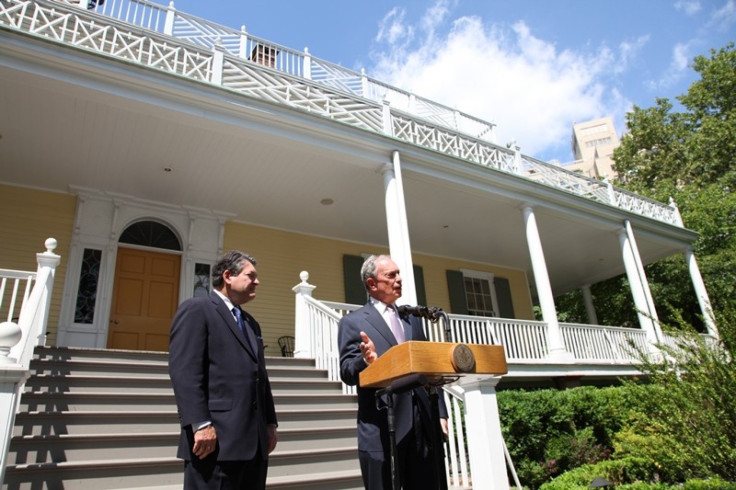 Just days after he marched with Gov. Andrew Cuomo to champion his same-sex marriage victory Mayor Michael Bloomberg blasted his plans to close the Indian Point nuclear plant.
"Well, if you close Indian Point down today we'd have enormous blackouts," the mayor quipped when questioned by a reporter about the development during a press conference at Gracie Mansion Wednesday.

Top aides to Gov. Cuomo reportedly met at the request of Entergy, the company that operates the power plant and during the meeting informed them that Cuomo is concerned about the plant's proximity to the city also informing them that a new law could allow him to close the site.
"There is no alternative to the amount of energy that we get from Indian Point. Four or five years from now that is not going to be true, Bloomberg said echoing comments he made in March about keeping the reactor open.

Then he said Indian Point is detrimental to New York City as it supplies about 25 percent of the city's power.

Gov. Andrew Cuomo's opposition to Indian Point's relicensing is grounded in his belief that the state has the ability to make up for its electrical capacity if it is closed. Eric Schneiderman, the New York state attorney general, believes that as well.

'Nuclear' Bloomberg argues is safer as obtaining energy from coal has resulted in deaths.

"You certainly can't do anything overnight, there's just no substitute. We need more power lines to bring power down from up north and we need to build more plants fired by natural gas which is what mostly all new plants are fired by," he said.

Lawmakers want to streamline the siting of new power plants meanwhile licenses for Indian Point's reactors are expected to expire in 2013 and 2015.

The Nuclear Regulatory Commission approved a scientific review with support of Indian Point's renewal which is currently in the public comment period, the last phase before the NRC acts on Entergy's application.
© Copyright IBTimes 2023. All rights reserved.