Bloomberg Terminal Gets Bitcoin: Exposure To Mainstream Investors Could Stabilize Price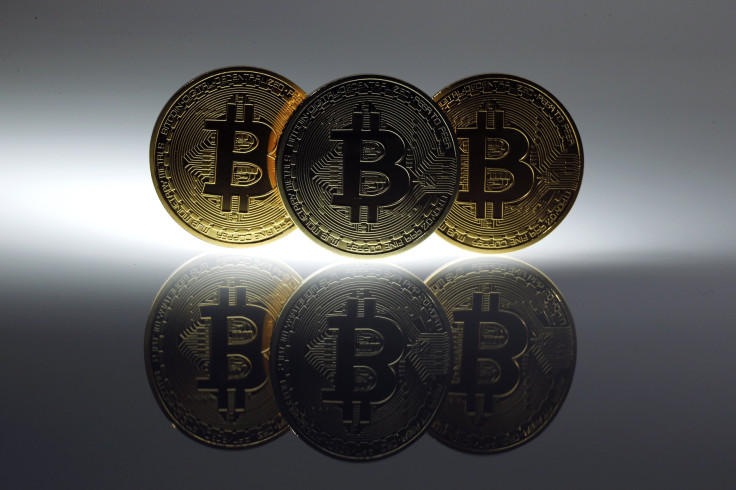 The debate over whether bitcoin is a crazy fad or a revolutionary currency breakthrough tipped toward the latter Wednesday with Bloomberg's announcement that it would list the price of bitcoin on its financial data terminals.
For some investors, that apparent stamp of approval from the mainstream financial community was what they needed to feel like bitcoin is a worthy investment asset.
And it's what some Wall Street players were waiting for. Bill Miller, a fund manager for Legg Mason, told Bloomberg TV in March that he has a personal bitcoin account but would only consider adding the currency to his Opportunity Trust holdings if "Bloomberg can get a quote on it and it can be stored securely."
Bitcoin enthusiasts like Marco A. Santori, the chairman of the Bitcoin Foundation's Regulatory Affairs Committee, said bitcoin's inclusion on Bloomberg could help stabilize the cryptocurrency's wildly fluctuating price by introducing new investors to the digital currency marketplace.
"There's a huge set of people who really wouldn't be interested in this aside from it being on a Bloomberg terminal," Santori said. "A stabilized price isn't something everyone necessarily wants from bitcoin, but increased liquidity and transactions will have the effect of stabilizing the price."
Tod Van Name, the global head of fixed income, currencies and commodities at Bloomberg, noted this move doesn't mean Bloomberg endorses bitcoin. He pointed out that government regulations on the currency remain unclear and that there is no guarantee that bitcoin will survive.
Including bitcoin on the terminals, Van Name said in a blog post, is about meeting client demand for tools to monitor bitcoin, providing transparency for the digital currency market and staying current with the latest innovations. The company also integrated Twitter feeds into its terminals for the first time earlier this month.
"While bitcoin and other virtual currency markets are still nascent, they represent an interesting intersection of finance and technology," Van Name said, He added that this makes bitcoin a "natural fit" for Bloomberg. "Depending on your vantage point, bitcoin may be the biggest technology innovation since the Internet or a fad whose crash will be as precipitous as its meteoric rise," Van Name said. "Regardless of your position, virtual currencies have become increasingly interesting to investors and financial market participants around the world."
Bloomberg will track price data from Kraken, a San Francisco bitcoin exchange, and Coinbase, another San Francisco company that provides bitcoin payment processing and digital wallets. Financial professionals can also use the terminal to track news and social media posts from more than 100,000 sources.
Despite its inclusion on Bloomberg, bitcoin still has lots of baggage that impedes its wider adoption, including security, one of the currency's biggest issues. A programming flaw allowed thieves to steal from bitcoin wallets, leading Mt. Gox, formerly the world's largest bitcoin exchange, to declare bankruptcy in February. And in April, the Heartbleed bug provided hackers with another opportunity to compromise bitcoin wallets.
Then there's the wild swings in value. In 2013, the value of bitcoin soared from $13.51 to an all-time high of $1,151, but it crashed several times in between. A professor at the Boston University School of Management described bitcoin as seven times more volatile than gold. One bitcoin is currently worth about $450.
For now, bitcoin is the only digital currency included on Bloomberg's terminal, but the company didn't rule out the possibility of listing other digital currencies, like Litecoin, in the future.
Bloomberg told readers to "stay tuned for more," indicating that it could add more bitcoin features to its terminal in the near future.
© Copyright IBTimes 2023. All rights reserved.