Bo Xilai, Disgraced Former Chinese Communist Party Official, Could Face Trial Soon, Says Hong Kong Newspaper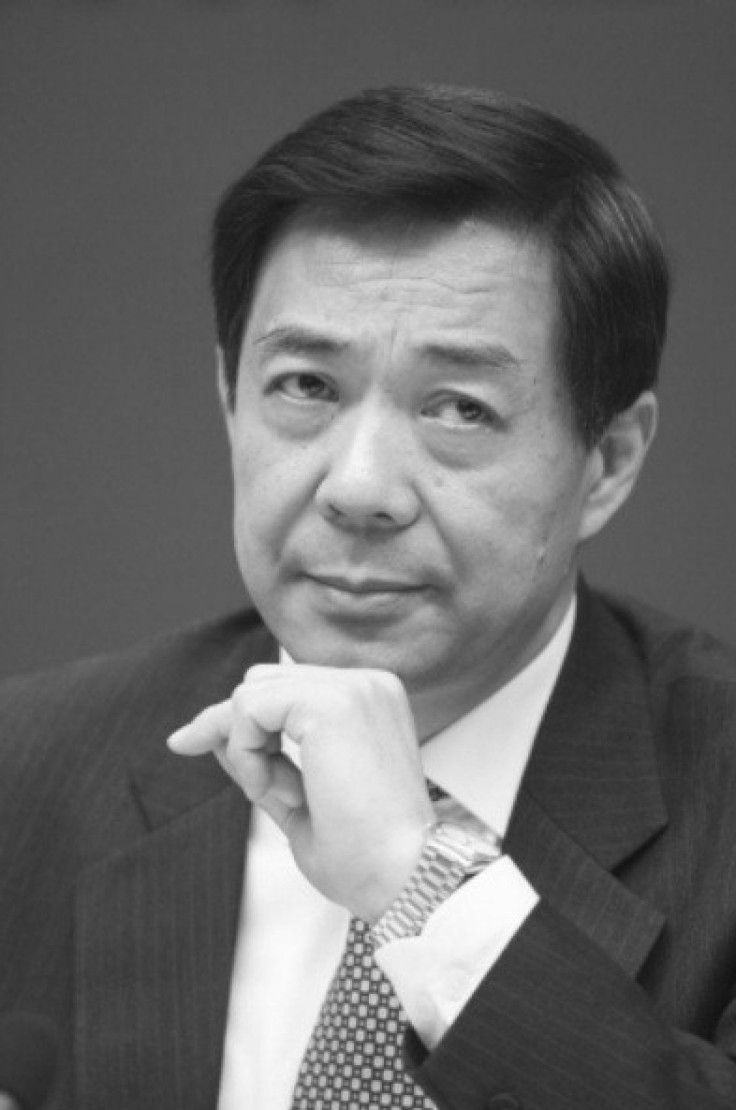 Bo Xilai, one of China's most high-profile politicians, who was ousted from his post as Communist Party chief of Chongqing in 2012, is expected to face public trial soon, on charges of bribery, embezzlement and abuse of power, Hong Kong-based South China Morning Post reported.
Bo's wife, Gu Kailai, and his former police chief, Wang Lijun, faced trials and were jailed last year, in connection with the murder of a British businessman and Bo family friend, Neil Heywood, in November 2011.
The government, in September 2012, accused Bo of corruption and of covering up the murder, leading to speculation that the disgraced Politburo member could be made to face a criminal trial rather than a disciplinary punishment by the party.
The news of the trial was revealed by sources with knowledge of party meetings held on Tuesday in Chongqing and other cities, SCMP said. No further details nor a timeframe for the trial were available, but SCMP said it would occur in the "short term" and be held in Jinan, capital of the eastern Chinese province of Shandong.
Analysts who spoke to SCMP said the move to bring Bo to justice suggests that the top Communist Party leadership in Beijing is keen on wrapping up the worst political scandal in China in recent years, before a meeting of the Communist Party's top central committee expected this fall.
"The plenum meeting will set the tone for future reform plans, but the case of Bo is an issue left over from history and might interfere with the general direction of the meeting," political analyst Chen Ziming told SCMP, adding that Bo's trial could be expected next month.
If found guilty, Bo, a former commerce minister and the son of one of China's founding fathers, Bo Yibo, would be the highest-ranking official to be prosecuted since former Shanghai party secretary Chen Liangyu, who was jailed for 18 years in April 2008, according to SCMP.
Li Xiaolin, a Beijing-based lawyer who has represented Bo in the past, told SCMP that the former leader could receive a maximum sentence of life imprisonment or a suspended death sentence, like his wife.
Earlier this month, China's former railways minister, Liu Zhijun, was handed down a suspended death sentence for corruption and abuse of power, following an accident on China's high-speed train network in 2011, which attracted international attention to the quality and pace of work in China's infrastructure sector.
© Copyright IBTimes 2023. All rights reserved.