Boehner Will Not Endorse Anyone for Republican Nomination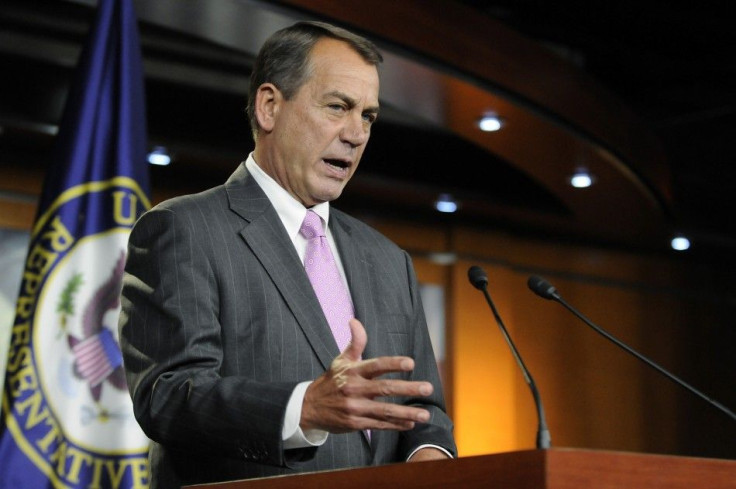 House Speaker John Boehner, R-Ohio, will not endorse anyone in the race for the Republican presidential nomination, he told conservative talk show host Laura Ingraham on Thursday.
He will support whichever candidate is nominated in the general election, Boehner said, but in the meantime, his focus is on making sure Republicans in Congress are re-elected.
I think we've got a lot of good candidates, Boehner told Ingraham. They're out there presenting their ideas, and I think it's important to allow those who show up in the Republican primary to choose the candidate of their choice.
Boehner has been a strong advocate for conservative policies, but he demurred when Ingraham asked whether he hoped the most conservative candidate would win the nomination.
I think I'll let the Republican voters around the country choose who they think the best candidate is, he said. Whoever the nominee is, I'm going to be there to support him and to move the country in a direction that we can get our economy going again, we can fix our broken tax system and deal with this debt problem.
The Republican candidates have been courting members of Congress feverishly in a contest to secure prominent endorsements, and an endorsement from Boehner would have been the grand prize.
At the moment, former Massachusetts Gov. Mitt Romney is leading the race by a large margin, with 31 congressional endorsements, according to The Hill. Texas Gov. Rick Perry is in second place with 10 endorsements, followed by former House Speaker Newt Gingrich with five and U.S. Rep. Ron Paul of Texas with three.
Although Georgia businessman Herman Cain is polling very well nationally and in early primary states, no members of Congress have endorsed him so far.
© Copyright IBTimes 2023. All rights reserved.