Boris Johnson To Offer Visas To Millions Of Hongkongers If Beijing Pushes Through Controversial Law 
KEY POINTS
British Prime Minister Boris Johnson plans to give about three million Hongkongers visas to the U.K. if Hong Kong falls under Chinese control
China proposed a security law because of pro-democracy protests in Hong Kong
Chin's ambassador to Britain, Liu Xiaoming, dismissed claims that the former country was suppressing Hong Kong protesters with the law
British Prime Minister Boris Johnson gave about three million Hongkongers an option of moving to the United Kingdom if Hong Kong falls under Chinese control, because of a new national security law, before the scheduled 2047 re-joining into mainland China.
Johnson said he will provide three million Hongkongers visas to live in the U.K.
China's legislature proposed the security law because of pro-democracy protests in Hong Kong since June 2019. The protests ended because of the COVID-19 pandemic.
According to the Financial Times, the law would prohibit "splittism, subversion, terrorism, any behavior that gravely threatens national security and foreign interference".
Johnson's comments to The Times newspaper and the South China Morning Post (SCMP) read, "Many people in Hong Kong fear their way of life, which China pledged to uphold, is under threat. If China proceeds to justify their fears, then Britain could not in good conscience shrug our shoulders and walk away. Instead, we will honor our obligations and provide an alternative."
"If China imposes its national security law, the British government will change our immigration rules and allow any holder of these passports from Hong Kong to come to the UK for a renewable period of 12 months and be given further immigration rights, including the right to work, which could place them on a route to citizenship."
China responded to Johnson's comments on Monday. The ambassador to Britain, Liu Xiaoming, stressed the need for the national security laws. He also dismissed claims that China was suppressing Hong Kong protesters with the law, and said in an interview to Sky News, "What is going on in Hong Kong is violence. It is a risk to the national security. … Any responsible government has to take measures."
The U.K. is not the only country willing to take measures to welcome people who may leave Hong Kong. Britain was discussing "burden sharing" with the United States, Australia, Canada and New Zealand to handle an exodus of Hongkongers, British Foreign Secretary Dominic Raab told the Parliament on Tuesday.
The countries, which are part of the "Five Eyes" security alliance, are building up a "groundswell of international support" for action on Hong Kong.
Boris Johnson was careful with his comments about China, saying China would play a greater role on the international stage, corresponding with its economic prowess.
"I hope it will not come to this," he wrote, concerning the offering of visas, and insisted, "Britain does not seek to prevent China's rise. It is precisely because we welcome China as a leading member of the world community that we expect it to abide by international agreements."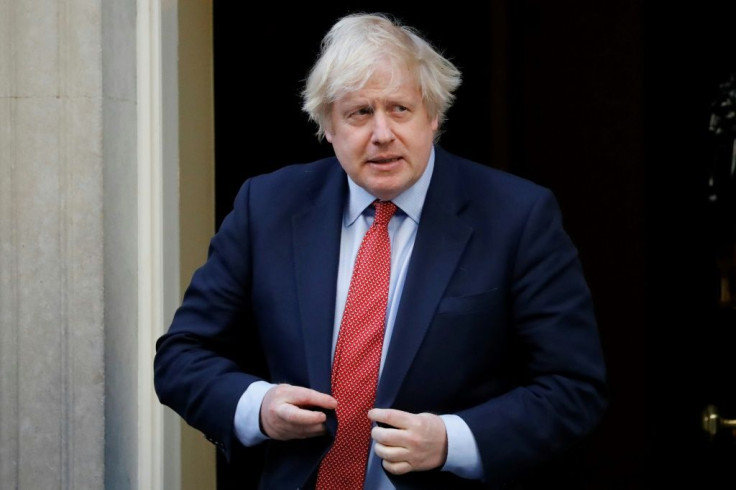 © Copyright IBTimes 2023. All rights reserved.