Boston Celtics Star Laments Team's Turnover Issues In Game 2 Loss
KEY POINTS
The Celtics were forced into a tough spot after a third-quarter storm by the Warriors in Game 2
Jayson Tatum was not a fan of his Celtics turning the ball over too much
Celtics coach Ime Udoka also expressed his dismay about the team's reckless turnovers
The Boston Celtics failed to take a 2-0 lead in the NBA Finals after the Golden State Warriors bounced back with much ferocity in Game 2.
Both squads leaned heavily into their established gameplans for much of the first half, but another disappointing third-quarter performance combined with a game plan change for the Warriors sealed the Celtics' fate as they lost, 107-88.
Celtics star Jayson Tatum was asked about his team needing to go through another third-quarter letdown during the postseason.
"I think, tonight, [it was the] turnovers. I [also] think, sometimes, letting our offense affect how we defend. We were a little stagnant in the third quarter and I feel like it translated on the defensive end and they got going and [started] hitting shots, things like that," he glumly told the media.
The Celtics have been their own biggest enemy in the third quarter this postseason as they have found themselves needing to fight even harder going into the final frame instead of being able to give their main rotation guys some rest.
Turnovers certainly did play a role in the loss as the Celtics had 18 for the game compared to the Warriors' 12 and turned into 33 points off of turnovers in favor of the home team.
Going into halftime, the score was at 52-50 in favor of the Warriors, but the third quarter saw a 35-point explosion from the Warriors, and the Celtics responded with a whimpering 14 points.
There is no doubt that the Warriors are one of the best teams to come out swinging after their short break, but allowing Warriors star Stephen Curry to drop 14 points on 4-of-9 shooting from the field during the fourth was a huge mistake on the Celtics' end.
Tatum himself had a much better outing in Game 2 than the first meeting as he ended the night with 28 points, six rebounds, and three assists, but only Jaylen Brown and Derrick White were the ones in double digits with 17 and 12 points each.
Head coach Ime Udoka also spoke about what went wrong in Game 2.
"That's our one theme in the playoffs," he initially remarked referring to their turnovers.
"It was more of the same in the third quarter. … That hampered our offense as well. For us, it was a disappointing quarter of course, but the first half was just as disappointing [after] only being down two and we're not playing good basketball at all.
As the Finals shifts to the TD Garden for Game 3, Udoka and the Celtics need to tighten things up if they are to defend homecourt against the surging Warriors.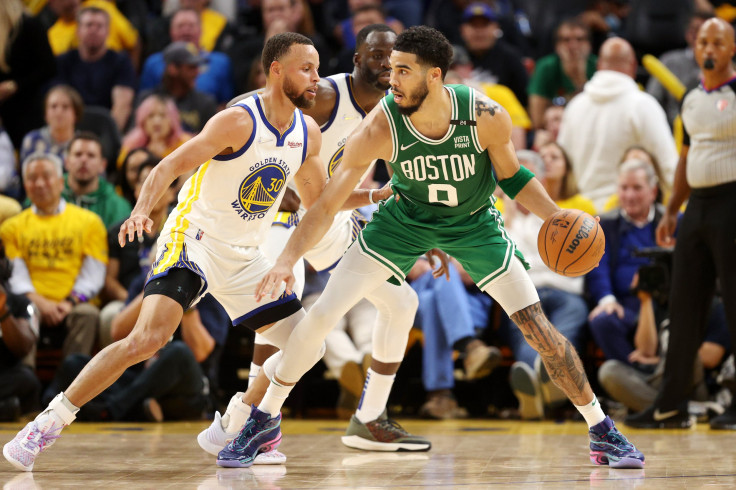 © Copyright IBTimes 2023. All rights reserved.