Boston Celtics Vs. Philadelphia 76ers Live Stream: Preview, Prediction, And Where To Watch Saturday's NBA Playoff Game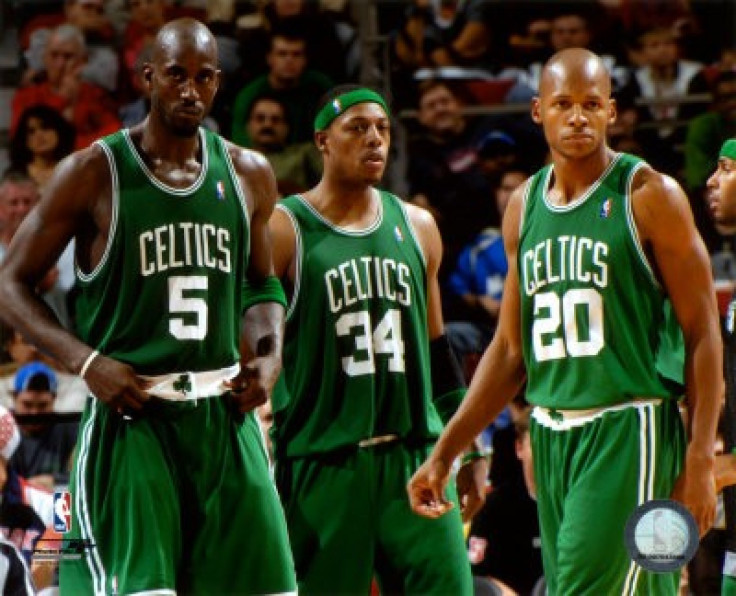 The Boston Celtics and Philadelphia 76ers will finally put an end to their NBA Eastern Conference semifinal series Saturday, with the decisive game seven tip-off set for 8 p.m. EDT at the Celts' TD Garden.
The winning squad will advance to the Eastern Conference Finals where LeBron James, Dwayne Wade, and the rest of the Miami Heat await it.
Philadelphia defended its home floor in game six, 82-75, to stay alive against Boston. The Sixers got double-digit points from four players, but it was their defense keeping Ray Allen and Rajon Rondo from double figures that really gave them the victory.
The 76ers will need that defense again. The Celtics are 3-0 in this series in games where they score more than 83 points, but 0-3 when they score fewer than that.
The Celtics are once again without defensive stopper Avery Bradley who will have surgery on a shoulder that frequently dislocated during the regular season and playoffs. The injury forces Rondo to become the Celtics top backcourt defender, which saps his energy as a leader of the team on the offensive end of the floor. That has hurt the Celtics attack since Bradley went down in game four.
The No. 8-seeded Sixers are playing on pure guts right now. They are undermanned, and they don't have the pedigree to stack up against their opponents, yet they earlier knocked out the No. 1-seeded Chicago Bulls and are one game away from knocking out the No. 3-seeded Celtics.
The 76ers fed off their crowd in game six, which was fired up by Kevin Garnett's comments about them being fair-weather fans, as well as the presence of former Sixer great Allen Iverson courtside. In game seven, they are going to have to find a way to gut things out against another wild crowd, but this time they will have to do it without that crowd's support.
Where To Watch: The game can be viewed online at FirstRowSports. It will also be broadcast nationally on ABC at 8 p.m. EDT.
Prediction: The Celtics are going to ride their guile, talent, and wild home crowd to a comfortable victory over the 76ers.
Predicted Score: Boston over Philadelphia, 101-89.
© Copyright IBTimes 2023. All rights reserved.