Boston Mayor Discusses Marathon Bomber Manhunt; Proud Of His City, He Believes Brothers Acted Alone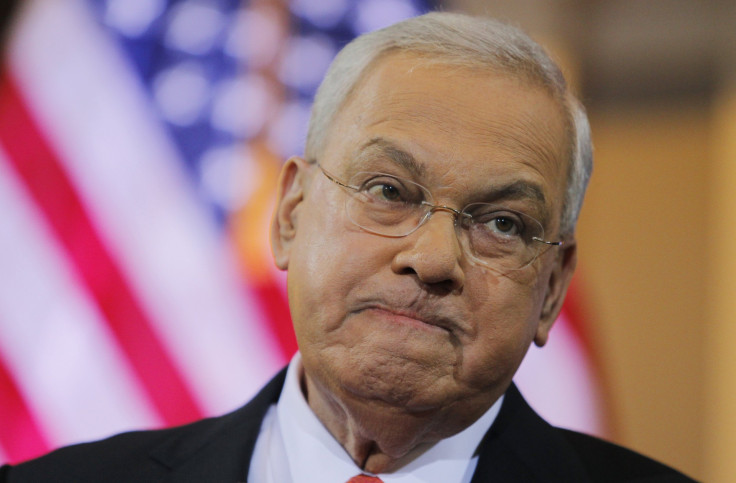 Boston Mayor Tom Menino sat down on national television Sunday morning to discuss the manhunt for the Boston Marathon bombing suspect, offering his thoughts on the case and how his city will move forward.
"It was a week that started with tragedy and ended up with good results," Menino said in an interview with ABC's George Stephanopoulos, host of "This Week." "What came out of it was people coming together."
Menino reaffirmed his belief that the two suspects, brothers Tamerlan and Dzhokhar Tsarnaev, acted alone.
With one of the suspects dead (Tamerlan) and the other hospitalized in serious condition, Menino was uncertain if authorities would be able to conclusively determine the motives behind the bombings last Monday that killed three and injured dozens.
"[W]e don't know if we'll ever be able to question the individual," said Menino of 19-year-old Dzhokhar Tsarnaev, who has a suffered a neck wound (possibly self-inflicted) and is currently unable to speak.
Regardless, Menino said he hoped that federal charges would be brought against the suspect, which could subject him to the death penalty. Massachusetts state law has no capital punishment.
"I hope that the U.S. attorney, Carmen Ortiz, takes him on the federal side and throws the book at him," Menino said.
Menino expressed frustration that the city of Boston had to be locked down, but defended the decision as necessary. "It was for the benefit and public safety of the individuals," he said.
Menino praised the cooperation among local, state and federal law enforcement agencies, and said tips from the public were crucial in tracking down the suspects once the FBI released their photographs.
Reflecting on the level of security at the Boston Marathon, Menino questioned the feasibility of checking bags of the hundreds of thousands of spectators and concluded that people would have to be more vigilant but not let the threat of terrorism prevent them from living their lives. "We're not going to stop having the marathon, we're not going to stop having the July 4th celebration," Menino said. "Because we're a city that's stronger than these terrorists want to be."
© Copyright IBTimes 2023. All rights reserved.