Robots Helped Capture Boston Bombing Suspect [VIDEO]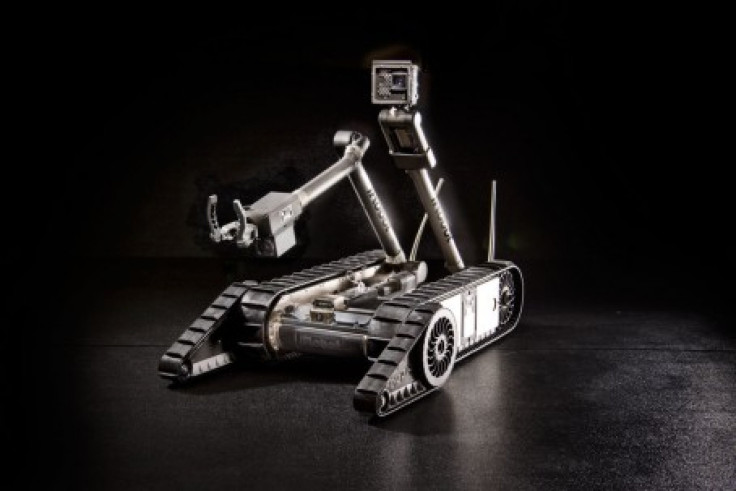 Robotics played a key role in apprehending Boston Marathon bombing suspect Dzhokhar Tsarnaev, who was taken into police custody Friday night.
After authorities were tipped off that Tsarnaev was hiding beneath a tarp in a boat parked in the driveway of a home in Watertown, Mass., robotic devices were employed to help capture the armed suspect, who engaged law enforcement officers in an exchange of gunfire and was feared to have explosives strapped to his body.
Before authorities attempted to apprehend Tsarnaev, a robot produced by the iRobot Corporation (NASDAQ:IRBT) was used to inspect a parked car that he may have been using.
Charlie Vaida, a spokesman for iRobot, confirmed in a statement to Mashable that its PackBot model was used by the Boston Police Department.
The PackBot is a remote-controlled tactical mobile robot with the capability of detecting and disposing of certain explosive devices.
It is has a small, compact frame, allowing it to reach under large vehicles, and is equipped with a robotic arm with a reach of slightly over six feet.
After the vehicle was inspected by the robot and was determined not to be a threat, law enforcement approached the parked boat with an armored vehicle fitted with a robotic arm to remove the tarp.
Once Tsarnaev was exposed, police were able to move in, subdue him and take him into custody.
Tsarnaev remains in serious condition in a Boston hospital Sunday, though it was not clear whether he was wounded in the standoff with law enforcement in Watertown or during an earlier exchange in which his older brother Tamerlan Tsarnaev was shot and killed by police.
Watch video footage below of the police vehicle removing the tarp that hid Tsarnaev:
© Copyright IBTimes 2023. All rights reserved.
FOLLOW MORE IBT NEWS ON THE BELOW CHANNELS