Boxing News: Mayweather vs. Paul Fight Officially Postponed, New Date Under Discussion
KEY POINTS
The Floyd Mayweather-Logan Paul fight will be rescheduled due to COVID-19, the former's rep confirms
Mayweather remains the favorite to win over Paul
Paul is positive he can deal Mayweather first unofficial loss
Floyd Mayweather will face YouTuber Logan Paul in an exhibition fight, but it won't happen on Feb. 26. As the 25-year-old hinted, that fight will be rescheduled to a different date.
When Paul mentioned it, the reason behind the postponement was unclear. But a representative of Mayweather told TMZ Sports that it will not push through because of "COVID and other things."
The spokesperson did not go into detail regarding what this meant. However, the rep added that both sides are working on a new fight date as soon as possible.
With no target date mentioned, it remains to be seen when a Mayweather vs. Paul fight could be set. It is possible that both could move on (for now) and entertain other opponents until an official fight date is set.
Regardless of when that would be, Mayweather is still the odds-on favorite to win over Paul. The YouTuber only has one official boxing fight to his credit, a split decision loss to KSI in 2019.
In an earlier report, Paul had already hinted that the fight was likely to be rescheduled. The fact that there was no venue and rules were not set contributed to that belief.
"We're figuring it out now. There were some complications with--actually, I don't know how much I can say. I will say this, the complications are when you're dealing with someone like Floyd Mayweather," Paul told Night Shift Gaming.
Though it was not stated, the COVID-19 factor could be referring to the fact that the fight would be held with no live audience. This raises the question of the revenue potential, something that Mayweather and Paul deem as essential. It is possible that both will try to ride out the pandemic wave and see if restrictions ease up in the coming months.
Despite being the perennial underdog, the YouTuber remains bullish that he can upset Mayweather. The fire in him is present, although not all are as optimistic as him.
Mayweather is 50-0 and has gone up against the best boxers in the world. He is also perfect in exhibition bouts, owning wins over Conor McGregor and Japanese kickboxer Tenshin Nasukawa.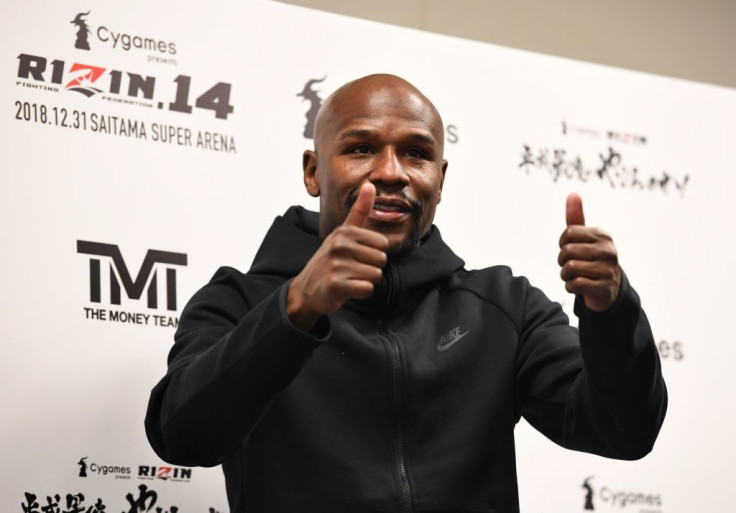 © Copyright IBTimes 2023. All rights reserved.