Brazil hikes bank reserve requirements to avoid asset bubbles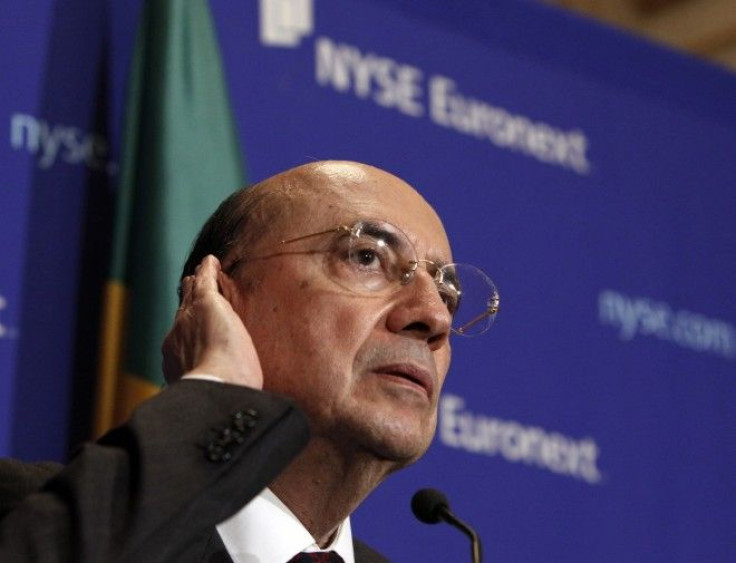 Brazil's Central Bank raised reserve requirements on bank deposits in order to slow down consumer lending and prevent the potential risk of asset price bubbles in the country's surging economy.
The central bank has boosted reserve requirements on term deposits to 20 percent from 15 percent and the requirement on demand deposits to 12 percent from 8 percent.
In addition, the central bank raised capital requirements on loans to individuals with a maturity of 24 months to 150 percent from 100 percent.
Under the new measures, banks will have to use more capital to back consumer loans that exceed 24 months.
The changes are expected to remove about 61 billion reais (or $36 billion) from the Brazilian financial system.
"This is a good move, and one that we have been expecting," said David Rees, emerging markets economist at Capital Economics.
"An influx of capital, attracted by Brazil's relatively good growth prospects and high real interest rates, has caused the real to appreciate by around 10 percent against the dollar in recent months."
Rees noted that concerns about the "unbalanced nature" of Brazil's economic growth are building and the outlook for inflation is deteriorating.
"But... further interest rate hikes would simply attract further inflows of 'hot money' and exacerbate the problem," he added. "Hiking reserve requirements should avoid this problem."
Rees maintains that he still expects the central bank to boost interest rates by 50 basis points to 11.25 percent in the first quarter of 2011, he believes the "bulk of future monetary tightening will probably come via the reserve requirements channel."
Inflation in the country rose to 5.47 percent this year through mid-November (the central bank targets inflation of 4.5 percent, plus or minus two percentage points).
The central bank expects the economy to expand by 7.55 percent this year, the strongest pace in more than twenty years.
© Copyright IBTimes 2023. All rights reserved.