Brazil Hosts Indigenous Beauty Parade To Celebrate 'Facial Features, Body Types and Adornments'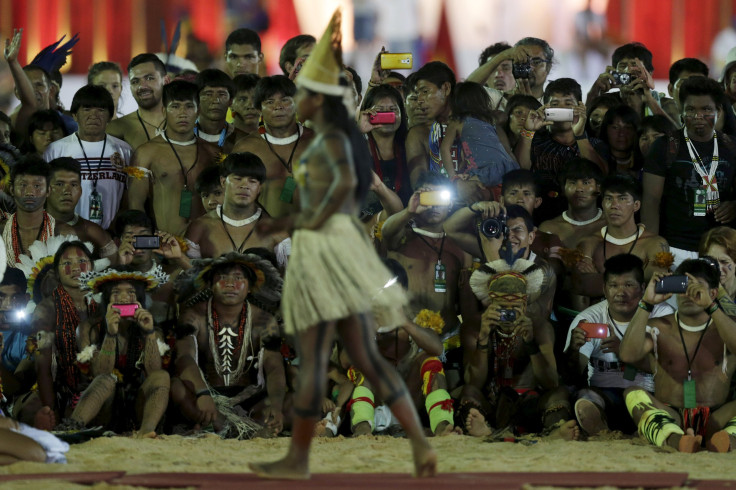 More than 60 indigenous women are taking part in the "parade of indigenous beauty" at the World Indigenous Games in Brazil.
The event now has 21 countries, including Argentina, Bolivia, Mexico and Russia, which have confirmed participation. Unlike what the name may suggest, the Indigenous Games' organizers emphasize that the parade is not a beauty contest. They say nobody will be crowned. According to them, it is "rather a celebration of facial features, body types and adornments not often given their due."
Organizer Tainara da Silva believes there is a wind of change as such an event was unthinkable in the past as the elders would not allow women to appear in public. "They now see that this is a way of valorizing our culture and traditions," AP quoted Silva as saying.
Silva said she had been inspired by discriminatory treatments from modelling agencies. "Modeling agencies are totally uninterested in hiring an indigenous woman, but they have no problem in getting a white girl and dressing her up in traditional indigenous clothes," she said. "That really bugged me, and I thought, 'We need to show them that we are beautiful, too.'"
The World Indigenous Games is going to be held from Oct. 23 to Nov. 1 at Palmas, the capital of the state of Tocantins. Games like archery, spear toss, tug of war, 100 meter rustic race, traditional canoeing, wrestling and association football are going to be held at the event.
Before hosting the first World Indigenous Games, Brazil successfully hosted the FIFA World Cup in 2014. According to the official website, the I-Games 2015 is "a multisport event with over 2,000 participating indigenous athletes from 30 countries."
© Copyright IBTimes 2023. All rights reserved.