Brazil Petrobras Corruption Scandal: Former OAS Executives Sentenced To Over 16 Years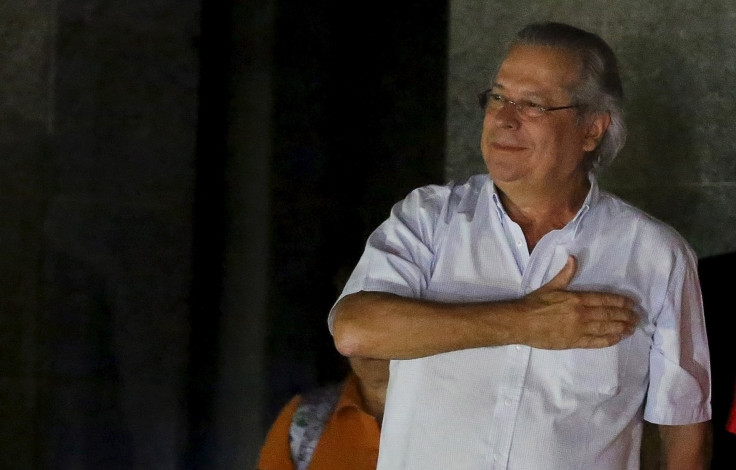 A Brazilian judge sentenced five former executives of the country's construction giant OAS Wednesday over corruption at the state-run oil company Petroleo Brasileiro Petrobras SA. The OAS executives were found guilty of bribing government officials, money laundering and organized crime in a graft scandal that broke last year.
Federal judge Sergio Moro ordered a jail term of 16 years and four months along with fines to the company's former president Jose Aldemario Pinheiro Filho, according to Europe Press news agency. Jose Ricardo Nogueira Breghirolli and Matthew Countinho, two former employees of OAS, were each sentenced to 11 years in prison. Another executive Stremel Fernando Augusto Andrade was initially handed a jail term of four years, but his sentence was reportedly commuted to community service.
One of the attorneys of the OAS executives said Wednesday that his clients were innocent and that he would appeal the verdict, the Wall Stress Journal reported.
The latest ruling comes soon after former presidential chief of staff Jose Dirceu, the senior-most member of the ruling Workers' Party, was arrested Monday in the Petrobras corruption case, the Associated Press (AP) reported. Dirceu is accused of organizing the bribery scheme at the oil company and accepting kickbacks during his term in office. He also allegedly continued to receive payments from contractors after he was jailed in late 2013 over a vote-buying scandal.
The Petrobras fraud involved at least $800 million in bribes and other illegal funds, which also allegedly included bribes to the company's executives in exchange for inflated contracts, according to the prosecutors. Some of that money was purportedly siphoned off by Workers' Party and its allies.
Nearly 50 Brazilian politicians were reportedly investigated over the past year. Several of them have denied the allegations while some have not commented on the matter.
© Copyright IBTimes 2023. All rights reserved.