Brazil Petrobras Scandal: Prosecutors Charge Ex-President Luiz Inácio Lula Da Silva With Money Laundering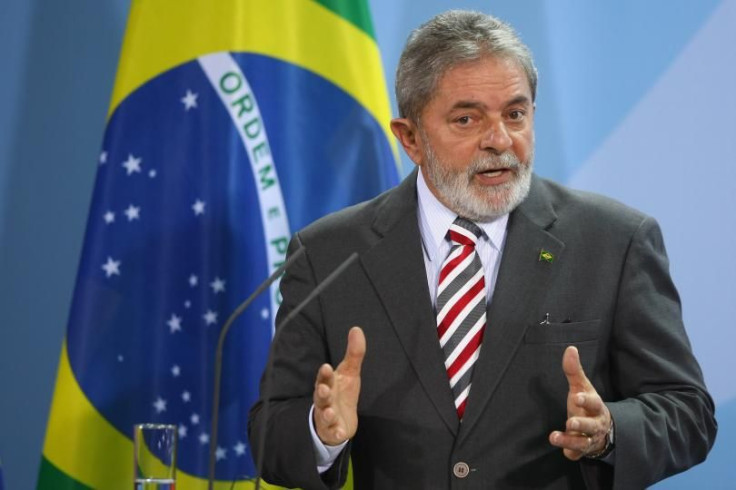 Brazil's former President Luiz Inácio Lula da Silva was charged by prosecutors Wednesday with money laundering related to a major corruption case involving the state-run oil giant Petrobras, media reports said, citing the São Paulo prosecutor's office. The charges come just days after Lula was detained by police for questioning after his house was raided.
Prosecutors have alleged that Lula benefited from a bribery scheme involving Petrobras while he was president of the country, as well as after leaving office. He reportedly also hid ownership of a luxury triplex apartment at a seaside resort in São Paulo state, the prosecutors claimed, according to Agence France-Presse (AFP). The charges must now be formally accepted by a judge for the case to proceed. Lula has consistently denied the charges against him.
"He is accused of hiding property in relation to the triplex in Guaruja," a source in the São Paulo prosecutor's office told AFP. "Having undeclared property is a form of laundering money from illicit sources."
The long-running investigation, called Operation Car Wash, is probing allegations of money laundering and corruption at Petrobras. Lula, who served two terms as Brazil's president, is suspected to have received undue favors from construction firms already under investigation, which could have paid for the development of his ranch.
On Wednesday, Lula's lawyer and an institute he founded criticized the handling of the case, accusing prosecutors of bias, CNN reported, citing local media Agencia Brasil. Attorney Cristiano Zanin Martins told state media that the probe was not impartial and was the result of "deliberate intention to tarnish the image of Lula."
Lula, who ran the country from 2003 to 2010, is one of Brazil's most powerful figures.
© Copyright IBTimes 2022. All rights reserved.
FOLLOW MORE IBT NEWS ON THE BELOW CHANNELS