Brazil star Neymar opens door for Chelsea move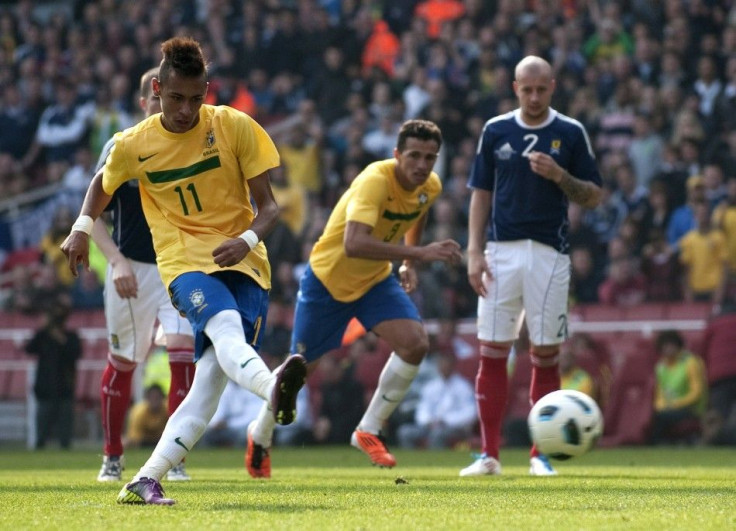 Brazil's young wizard Neymar has admitted that joining English Premier League champions Chelsea would be a dream come true.
Neymar is one of the hottest prospects in world football and Chelsea has been eyeing the young Brazilian for some time now. The 19-year-old scored both goals in Brazil's 2-0 friendly win over Scotland on Sunday, and his performances for Santos has seen him attract interest from many European clubs including Chelsea and Manchester City.
Chelsea already boasts three Brazilians in their squad in Ramires, Alex and their latest signing David Luiz and Neymar said he would consider a move to Stamford Bridge for the second time as Chelsea were unsuccessful in his pursuit last season.
''Chelsea's a great club. It's a dream of every player to play at Chelsea. If one day it happens, I will be very happy to come,'' he told Sky Sports News. 'When the moment comes we are going to sit with my family. We are going to think about it and discuss the options.
''Last year, when Chelsea came, we sat together and we thought it wasn't the time yet. If it happens this year, we are going to sit again and going to discuss about it.''
However, Neymar insisted that he was happy at Santos for the time being.
I am happy there and, when the time comes, God will make me take the right decision and things will happen, he said.
Chelsea's January signing David Luiz, who has grabbed the limelight with match-winning performances since his arrival, said Neymar was on the road to being the best in the World.
''I am very happy because I'm at one of the best teams in the world. 'I would love it if Neymar came to Chelsea. He is going to be one of the best players in the world. He said.
© Copyright IBTimes 2023. All rights reserved.