Brazilian Partner Of Glenn Greenwald, The Guardian Journalist Who Interviewed Snowden, Detained At London's Heathrow Airport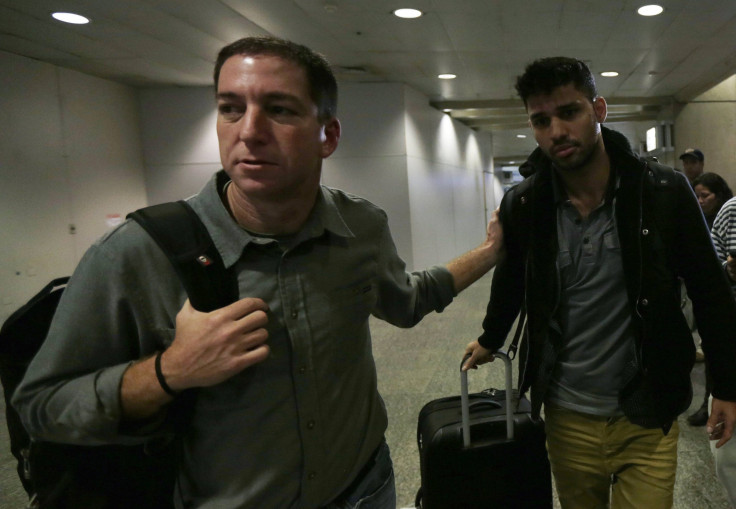 David Miranda, partner of The Guardian journalist Glenn Greenwald, who interviewed Edward Snowden and reported in detail about the U.S. government's surveillance program, was detained on Sunday, at London's Heathrow airport for almost nine hours, and was questioned by UK authorities under the Terrorism Act.
Miranda, 28, a Brazilian citizen, who lives with Greenwald in Rio de Janeiro, was on his way home from Berlin, when he was detained by security officials at Heathrow for questioning, The Guardian reported.
Under UK's Terrorism Act 2000, officials are allowed to search and question individuals at airports, ports and border areas, and detain them for up to nine hours. Officials seized Miranda's belongings including his mobile phone, laptop, camera, memory sticks, DVDs and games consoles, the report said.
Greenwald, writing for The Guardian, said detaining Miranda was "a failed attempt at intimidation," adding that the UK government's action "will have the opposite effect of the one intended."
Greenwald, who is a U.S. citizen, said Miranda was in Berlin last week and was staying with Laura Poitras, an American filmmaker who has been involved in Greenwald's work related to leaking details about National Security Agency's, or NSA, surveillance program.
"They obviously had zero suspicion that David was associated with a terrorist organization or involved in any terrorist plot. Instead, they spent their time interrogating him about the NSA reporting which Laura Poitras, the Guardian and I are doing, as well the content of the electronic products he was carrying," Greenwald wrote. "They completely abused their own terrorism law for reasons having nothing whatsoever to do with terrorism."
Brazil, meanwhile, expressed "grave concern" over the detention of one of its citizens, which it said was "unjustified."
The detention was "without justification since it involves an individual against whom there are no charges that can legitimate the use of that legislation," the Brazilian government said in a statement, adding it "expects that incidents such as the one that happened to the Brazilian citizen today do not repeat."
Greenwald said the incident highlights that "UK puppets and their owners in the US national security state obviously are unconstrained by even … minimal scruples."
© Copyright IBTimes 2023. All rights reserved.