Brazilians Are Accumulating Debt By Not Understanding Credit Card Conditions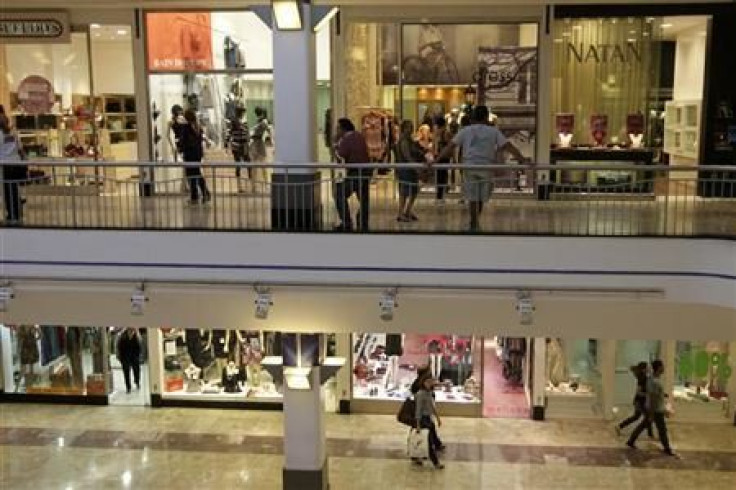 Brazil has been getting mixed financial reviews lately. The last GDP report, which showed that the country's economy contracted 0.5 percent in the third quarter, was a disappointment, but unemployment is going down and wages are going up. Analysts also showed confidence that the country will regain its lost ground by early 2014, but also expressed concern over the limits of the current economic model based on consumer spending as opposed to investment.
Consumer spending is still going strong, but at a high price: Brazilians are more in debt than ever, despite the fact that requirements for credit are very strict in Brazil, and that the amount of debt would be considered extremely low when compared to the average in the U.S. According to statements by the Brazilian Central Bank, Brazilian household debt is equivalent, on average, to 45.36 percent of household income. In the U.S., it's 101.7 percent.
However, the amount of debt an American families face is very different from what a Brazilian household is able to pay. "In Brazil, a consumer who owes 28,000 reais ($12,000), and makes 1,800 ($770) a month, needs 1,100 ($470) for their needs and pay the minimum amount on their credit, is considered 'superindebted,'" said Vera Remedi, who oversees the government-funded Program for the Supreindebted, or PAS.
The program helps people renegotiate their loan-payment conditions with the banks, taking into account their income, debt amount and steady expenses. In its first year, PAS has helped 1,000 people in Brazil. Yet data from the Brazilian Central Bank show that consumer credit is still around 55 percent of the country's GDP, as opposed to the 70 percent figure for the U.S. and the UK.
The average customer of PAS is not, as one might expect, an overspender. They are mostly middle-class families that needed a little extra money and work hard to repay their debts, Remedi says. "They cannot sleep because they know how much they owe, because there is no food on their plates," she added.
This is the so-called Class C, which grew with the economic boom of Brazil in the early 2000s by applying for loans and credit cards that made previously unattainable luxuries affordable for the first time. The problem is that most Brazilian families do not understand many of the payment conditions. "Many use their credit cards as a salary extension, as opposed to a credit process. They use it for trivial or everyday purchases, without heeding the fact that they will have to repay it with an added interest," said Wesley Silva, analyst from the research center Fundación Getúlio Vargas.
In a survey conducted by FGV on credit cards, only a third of the 1,000 people interviewed knew about the interest.
Remedi explained that in Brazil, despite the difficulties in obtaining a line of credit, whether through loans or a credit card, it is easy to get indebted heavily. "If you pay the minimum required amount on your credit card, in three months you'll be stuck on interest -- which is the flaw in the plan of many consumers," she said.
© Copyright IBTimes 2023. All rights reserved.
FOLLOW MORE IBT NEWS ON THE BELOW CHANNELS