Brazil's Lula Calls For Safer Housing As Floods, Landslides Kill 36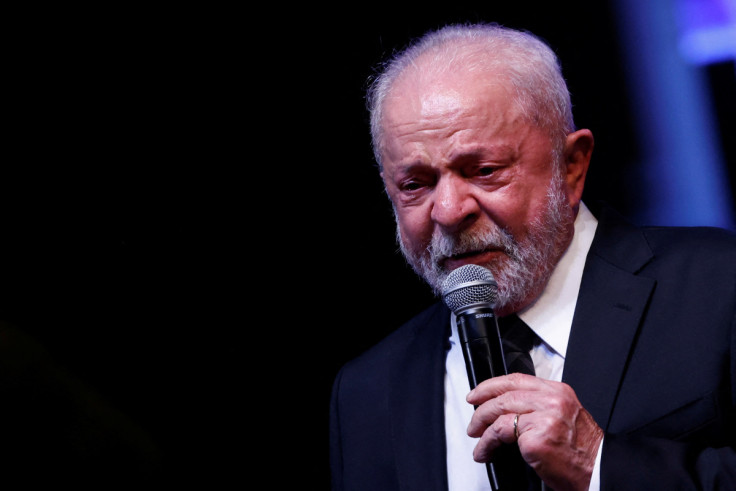 Brazilian President Luiz Inacio Lula da Silva said on Monday homes should no longer be built in areas at risk of landslides and major floods, pledging to address housing issues as he visited regions hit by devastating rainfall.
Lula flew over the coastal town of Sao Sebastiao alongside cabinet ministers before meeting with local officials, as the death toll from flooding that has so far claimed 36 lives was expected to climb further as 40 people remained missing.
The president promised to help rebuild the town of some 91,000 people by constructing new houses in safer places, while also saying the government must work to restore key infrastructure facilities such as roads also hit by landslides.
The floods in coastal Sao Paulo state were the latest in a series of such disasters to strike Brazil, where shoddy construction, often on hillsides, has tended to have tragic consequences during the country's rainy season.
"Sometimes nature takes us by surprise, but sometimes we also tempt nature," Lula said in a speech after meeting with Sao Paulo Governor Tarcisio de Freitas and Sao Sebastiao Mayor Felipe Augusto to coordinate their response to the tragedy.
"I think it's important that neither happen," he added. "I express my solidarity with the people of Sao Sebastiao and I hope this never happens again."
The devastating rains came amid Brazil's Carnival holiday period, when thousands flock to the region's beaches, likely aggravating the human toll of the natural disaster.
According to the Sao Paulo state government, Sao Sebastiao was the epicenter of flooding as 35 deaths were reported there, but heavy rainfall also affected nearby towns such as Ilhabela, Caraguatatuba and Ubatuba, where one casualty was reported.
More than 2,000 people had been forced from their homes, the government added, while Freitas said earlier in the day at least 40 people were still missing after rains of more than 600 millimeters (23.62 inches) pounded the coast of Brazil's richest state.
Others remained stranded with roads blocked by landslides.
"At some points we don't even know what's left of the Rio-Santos highway," Freitas said after his meeting with Lula, referring to the main road linking the region's coastal towns. "We even raise the possibility that it was dragged, that the highway no longer exists."
He declared three days of mourning in the state and a 180-day state of calamity for six towns after the disaster.
The Sao Sebastiao floods add to a series of recent natural disasters in Brazil, where in February 2022 more than 200 people were killed by mudslides and floods in the colonial-era city of Petropolis near Rio de Janeiro. The states of Bahia and Santa Catarina also suffered from similar disasters recently.
© Copyright Thomson Reuters 2023. All rights reserved.