Brazil's Nov. retail sales rise even as inflation fears linger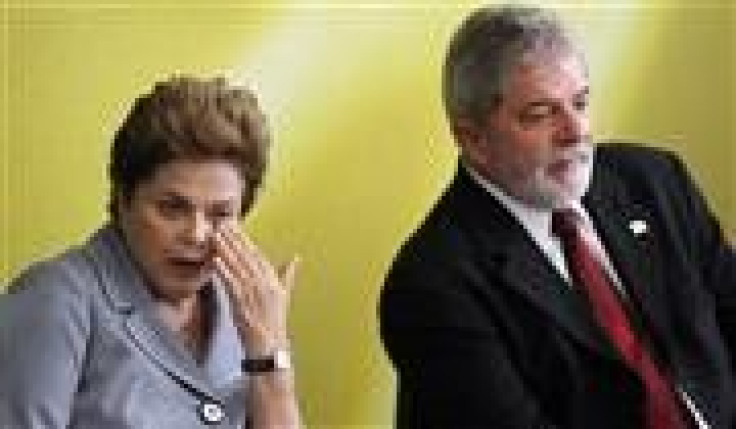 Even as the rest of the world's efforts to push consumer spending and economic growth are floundering, Brazil reported a more-than-expected rise in retail sales during November.
Retail sales rose at the fastest pace in three months at 1.1 percent in November, and was up 9.9 percent compared to the same period last year.
Brazil is fast becoming the world's best investment market, as it witnessed immense growth in 2010, despite the poor economic recovery in the rest of the world.
The region's unemployment rate fell to a record low in November at 5.7 percent, as the country is set to witness the fastest growth in more than two decades.
Carlos Lupi, Brazil's labor minister, had said the country is expected to create more than 2.5 million jobs in 2010, and 3 million in 2011.
The country's GDP growth is the second highest in the world, only surpassed by China.
Industrial production is also expected to have turned positive in the fourth quarter following a modest decline in the preceeding three-month period, Wells Fargo Capital said in a note.
However, the fabled growth story has its share of hurdles in the form of rising inflation as well as currency.
Inflation has long been a problem in Brazil, particularly in the 1980s and 1990s.
Brazil's president Dilma Rousseff, who took office on last Saturday, has put containing inflation high on her agenda.
Rousseff, Brazil's first female president, is widely expected to follow the economic policies of the previous president Luiz Inácio Lula da Silva, who was one of the most popular presidents in the country.
She had previously assured investors that she would not be 'less friendly' to investors while pursuing a more-domestic oriented agenda.
The most challenging issues President Rousseff will need to navigate are those related to Brazil's debt levels and the temporary decrease in the primary fiscal surplus as a percentage of GDP, Eugenio Aleman, an economist at Wells Fargo Capital, said in a note dated Jan. 3.
During the 2008 and 2009 world financial crisis, the Brazilian government pursued a very expansionary fiscal policy that is now going to have to be unwound, he added, stating that this should start raising the primary fiscal surplus as a percentage of GDP, so that the administration can continue to lower the country's debt.
The country has also been taking several steps to curb its rising currency. The central bank announced last week that domestic banks would have to hold higher reserve requirements against foreign exchange positions, in an attempt to stem the follow of money.
There are expectations that the central bank will raise rates again soon, even as Rousseff pledges to cut down on government spending.
© Copyright IBTimes 2023. All rights reserved.