Break-Up Murdoch's Media Empire: UK Lawmakers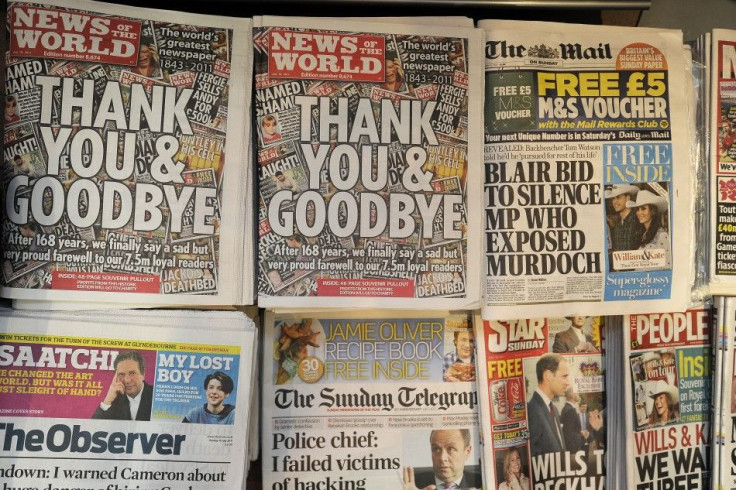 At least two prominent British politicians are calling for the immediate break-up of Rupert Murdoch's global media empire, in the wake of the phone-hacking scandal that has engulfed his companies.
Labour Party leader Ed Miliband has also called for a comprehensive change in media ownership laws in order to prevent the kind of power and influence Murdoch has had on UK politics.
Miliband told The Observer newspaper: ''I think he [Murdoch] has too much power over British public life. I think that we've got to look at the situation whereby one person can own more than 20 per cent of the newspaper market, the Sky platform and Sky News."
Murdoch's News Corp., which was forced to shut down the highly profitable "News of the World" tabloid last week, still controls The Sun, The Times, The Sunday Times and 39 per cent of television network British Sky Broadcasting (BSkyB).
In the U.S., Murdoch owns Dow Jones, Wall Street Journal, Fox News Network and the New York Post, among other assets.
Miliband added: ''I think it's unhealthy because that amount of power in one person's hands has clearly led to abuses of power within his organization. If you want to minimize the abuses of power then that kind of concentration of power is frankly quite dangerous.''
Deputy Prime Minister Nick Clegg agreed with Miliband's calls for stricter rules on media ownership.
Clegg told BBC that Britain's government should look again in the round at the plurality rules to make sure there is proper plurality in the British press. A healthy press is a diverse one, where you've got lots of different organizations competing, and that's exactly what we need."
Clegg added that an independent inquiry on Murdoch's companies should be the top priority now.
The judge-led inquiry will, of course, during the course of a year, produce some ideas about what we should do - and then I think if we can act on it on a cross-party basis. as we did last week in the House of Commons, all the better, he said.
The scandal has already cost Murdoch dearly – the closure of the highly-profitable "News of the World" tabloid; a cancellation of a tender bid for BSkyB; the resignations of top executives, including Rebekah Brooks and Les Hinton; and, most worryingly, the arrest of ten employees, including Brooks.
Regarding BSkyB, officials of the Liberal Democrat party have asked British media regulator Ofcom, to consider if the owners of the BSkyB license are ''fit and proper'' given the scandal surrounding News Corp.
Simon Hughes, the Liberal Democrat deputy leader, Don Foster, the party's media spokesman, and Tim Farron, the party's president, asked Ofcom to probe the issue in the wake of ''the manifest public concern about News International's activities, the close integration of News International with its parent company News Corporation, [and] News Corp's effective control of BSkyB''.
A spokesman for Ofcom responded: We have received a number of inquiries about Ofcom's ongoing duty to be satisfied that broadcasters remain fit and proper to hold Broadcasting Act licenses. In considering 'fit and proper', Ofcom will take into account any relevant conduct of those who manage and control such licenses.
Ofcom added: We continue to gather information which may assist us in the discharge of our duties. We have already written to a number of relevant authorities and can confirm that follow up meetings will now be taking place.
© Copyright IBTimes 2023. All rights reserved.