Brexit Hate Crimes: Britain Faces High Inequality, Racist Anti-Immigrant Views After Leave Vote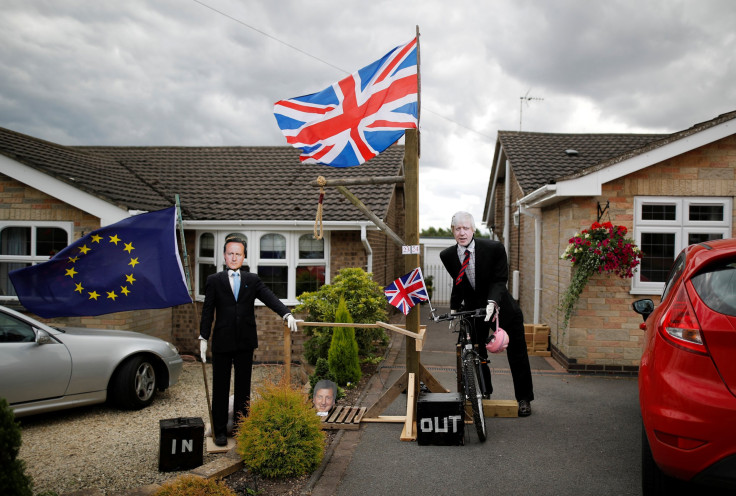 The so-called Brexit vote to leave the European Union has given a platform to anti-immigrant views with hate crimes increasing in the U.K., according to a report from the country's Equality and Human Rights Commission released Thursday, nearly two months since the historic referendum was held.
"Our nation's hard-worn reputation for tolerance is arguably facing its greatest threat for decades, as those who spread hate use the leave result to legitimise their views," said the report, titled Healing a divided Britain: the need for a comprehensive race equality strategy. "The evidence demonstrates inequalities experienced by ethnic minority communities across many areas of life in modern Britain, including education, employment and the criminal justice system."
Following the June 23 vote to leave the EU, police across the U.K. reported an uptick in hate crimes. More than 6,000 hate crimes were reported in the first month after the vote, with Muslims and Eastern Europeans reporting being targeted. The crimes most commonly reported were harassment and assault as well as criminal damage.
The tumultuous campaign that ended with a 51.9 percent vote in support of leaving, focused significantly on the pros and cons of immigration and the freedom of movement throughout the EU. Anti-immigration flyers were posted on cars after the vote reading, "Leave the EU – no more Polish vermin." Polish immigrants represent one of the largest immigrant communities in the U.K.
The Brexit vote has given rise to worries that other nations in Europe could follow suit. The rhetoric on immigration used throughout the campaign has also drawn comparisons to the U.S. presidential election with Republican nominee Donald Trump regularly applauding the leave vote and comparing himself to leave campaigner Boris Johnson.
The report recommended Britain adopt a comprehensive approach to dealing with racial inequalities, citing the need for a holistic approach that would focus on education to help close employment divisions.
"By addressing individual issues in a piecemeal way, without consideration of causes, drivers and levers for change, actions taken are unlikely to be effective in the long term or provide significant and sustainable change," the report said.
British authorities announced earlier this month that a new police team would be devoted to investigating online hate crimes, the BBC reported.
© Copyright IBTimes 2023. All rights reserved.