Brussels New Year's Fireworks: Celebrations Cancelled Over Belgium Terror Alert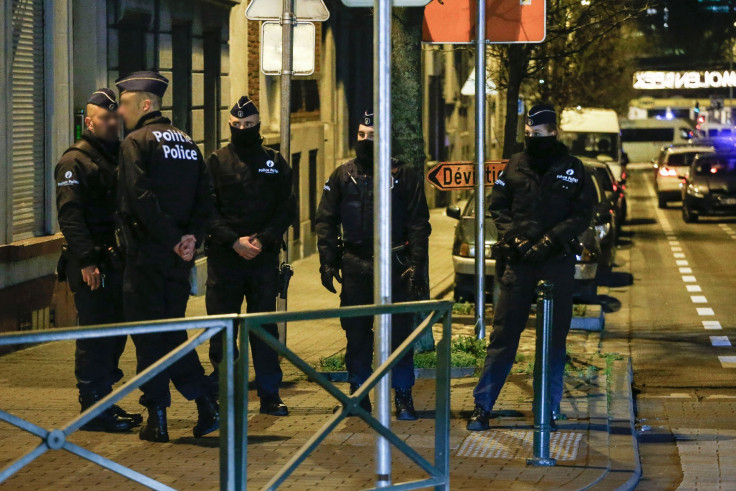 Authorities in the Belgian capital of Brussels Wednesday cancelled New Year's Eve fireworks and festivities over a terror alert. The news comes a day after police arrested two people suspected of planning attacks Thursday.
Belgium has been on high alert since the Nov. 13 attacks in Paris that killed 130 people and injured hundreds. The coordinated attacks across the French capital were allegedly carried out by the Islamic State group, also known as ISIS. Authorities found during investigations that several of the perpetrators were reportedly based in Belgium.
"Together with the interior minister, we've decided to not have the celebrations on Thursday evening," Brussels Mayor Yvan Mayeur told state broadcaster RTBF, according to BBC, adding that nearly 100,000 people had gathered last year in Brussels during the celebrations. "In these circumstances, we can't check everyone," Mayeur reportedly said.
The last time Brussels cancelled its New Year fireworks program was in 2007, when the capital was on high alert after a plan was foiled to free Nizar Trabelsi — a former Tunisian professional footballer in Germany — who was convicted of plotting to blow up a NATO air base. Trabelsi, who was jailed in Belgium in 2003, reportedly had links to al Qaeda.
Belgium has been the focus of a terror probe following the Paris attacks last month, which resulted in a 4-day lockdown in Brussels over fears of a similar attack. Authorities reportedly said that two of the Paris suicide bombers, Brahim Abdeslam and Bilal Hadfi, had been living in Belgium. Abdelhamid Abaaoud, the suspected mastermind of the Paris attacks, was also a Belgian national.
Several raids have been carried out in the Belgium capital over the last two months. During one such raid this week, authorities arrested two people who had planned to carry out attacks against several "symbolic targets" in Brussels, as well as on the police, according to reports.
Prosecutors reportedly said that the two suspects, who are likely to appear in court Thursday, did not have any direct links with the Paris attacks. The two reportedly belong to the Kamikaze Riders, a motorbike group whose members mostly originate from North Africa.
© Copyright IBTimes 2023. All rights reserved.