Bryce Harper Rumors: Chicago Cubs Not Expected To Make Major Contract Offer To MLB's Top Free Agent
When the 2018 MLB offseason began, the Chicago Cubs were pegged as one of the favorites to sign Bryce Harper. Those odds appear to have been way off, and it would be surprising to see the hottest free agent in baseball land with the Cubs unless something drastic changes.
The Athletic's Patrick Mooney and Ken Rosenthal have gotten the sense from MLB teams and agents that Chicago is not willing to meet Harper's contract demands.
"Almost every indication is that the Cubs are not thinking, talking or acting like a team that's about to give out the biggest contract in the history of professional sports," Mooney said Thursday on MLB Network.
It will almost certainly take the most lucrative deal ever to acquire Harper. The outfielder turned down a 10-year, $300 million offer from the Washington Nationals at the end of the season. That contract was $25 million shy of the record-setting deal Giancarlo Stanton signed four years ago.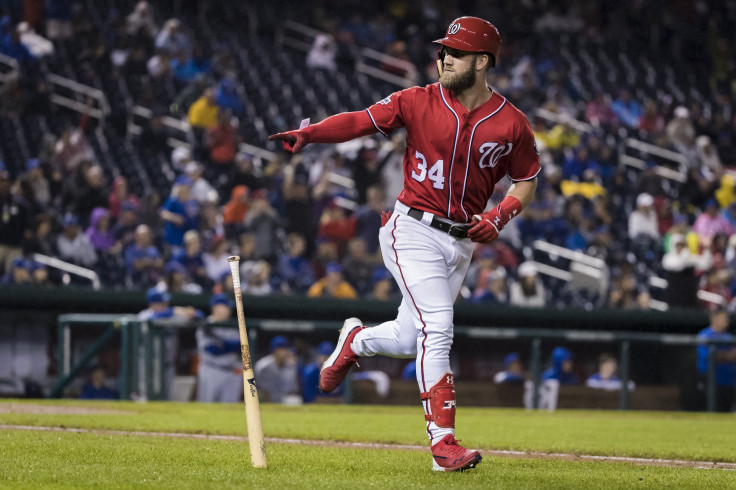 The Cubs have a lot of money committed to a few players that haven't exactly played up to expectations in recent years. Jason Heyward will make $106 million through the 2023 season after totaling just 26 home runs in three years with Chicago. Yu Darvish only made eight starts last season in the first year of a six-year, $126 million contract.
Chicago picked up Cole Hamels' $20 million option for the 2019 season. Jon Lester is the team's highest-paid player with $27.5 million coming to him next year.
Prior to arbitration, the Cubs have $165.5 million committed to players next year. The team doesn't have money to spend like the Philadelphia Phillies or New York Yankees and haven't been closely linked to the top free agents. If Harper were to land in Chicago, there might be a better chance that he'd sign with the White Sox over the Cubs.
Yahoo Sports reported earlier in the week that the Cubs were expected to check in on Harper. Several other teams, however, are expected to make much more serious plays for the 26-year-old.
The Cubs made the playoffs for the fourth straight year in 2018. They were tied for the NL's best record after 162 games with 95 wins. Chicago lost the 163rd game for the NL Central title and the NL Wild-Card Game in consecutive days.
© Copyright IBTimes 2023. All rights reserved.