Buhari To Spend More Money Than Goodluck Jonathan On Presidential Villa, But Less On Food In 2016 Budget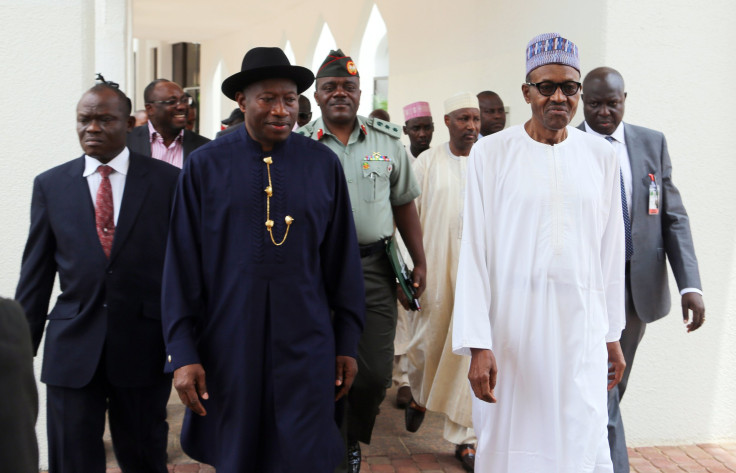 Nigerian President Muhammadu Buhari apparently plans to spend more money than his predecessor Goodluck Jonathan to run the presidential villa in the capital Abuja. If approved by the National Assembly, the Nigerian leader will spend 18.1 billion naira (about $91 million) on the State House in 2016, which is 11.5 billion naira more than what Jonathan's administration spent this year and 5.9 billion naira more than the amount spent in 2014, according to Nigeria's Premium Times newspaper, which cited details from the proposed 2016 budget.
However, Buhari will apparently cut the cost of the presidential food budget. The former military ruler will spend 445.5 million naira (about $2.2 million) for all meal-related expenses at the presidential villa next year, which is 80.67 million naira less than what Jonathan's administration spent in 2015, Premium Times reported.
Earlier this month, the Nigerian government proposed its biggest budget yet, to the tune 6.08 trillion naira (about $30.1 billion) for the 2016 fiscal year, promising to create jobs, revive a sagging economy and cut frivolous spending. Buhari told the National Assembly, which must approve the 2016 budget, that 1.8 billion naira would be capital expenditure to build much-needed roads or rail systems and reduce power shortages. However, the Nigerian leader warned parliament that Nigeria's deficit will likely double to 2.2 trillion naira ($11 billion) in 2016 as the government deals with a faltering economy. Buhari said Nigeria will borrow as much as 900 billion naira abroad to fund the deficit, which is equivalent to 2.16 percent of gross domestic product, according to Reuters.
Nigeria, Africa's largest economy and top oil producer, is grappling with its worst financial crisis in years. The West African nation has seen a continuous deceleration of economic growth since last year amid falling prices of oil, the country's top source of state revenue. GDP growth rate for Nigeria plunged from 6.23 percent in the third quarter of 2014 to 2.35 percent in the second quarter of this year. The Monetary Policy Committee of the Central Bank of Nigeria warned in October that recession is imminent if proactive steps are not taken to revive growth in key economic sectors.
Since taking office in late May, Buhari has made revamping the corrupt oil sector and propping up the slumping economy among his top priorities. Previous administrations, including Jonathan's, have been widely accused of graft and mishandling funds. Jonathan conceded power to Buhari immediately after losing the March presidential election, marking the first time an incumbent didn't declare victory in Nigeria. His political faction, the once-ruling Peoples Democratic Party, said it supports Buhari's commitment to fight corruption but that due process must follow.
© Copyright IBTimes 2023. All rights reserved.