Buhari UN Speech Live Stream 2015: Watch Nigerian President Address United Nations General Assembly In New York City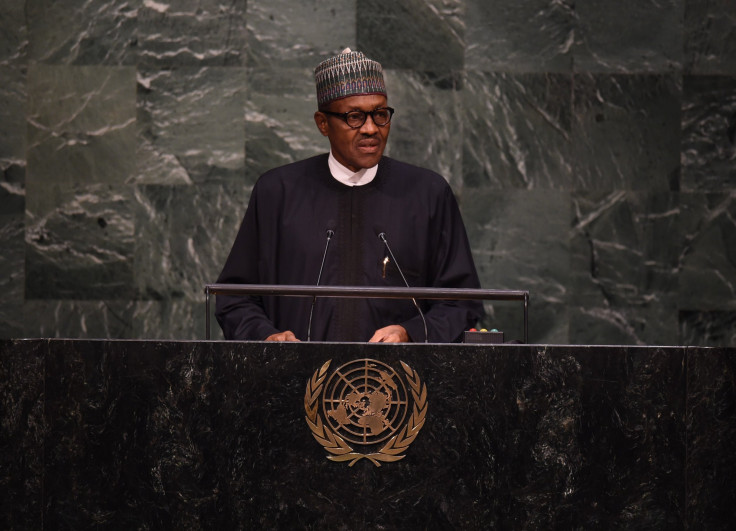 Nigerian President Muhammadu Buhari was scheduled to address world leaders Monday afternoon during the General Debate of the 70th session of the United Nations General Assembly in New York City. He will make history as the first Nigerian leader in 16 years to deliver a speech on the opening day of the event. Watch Buhari speak at 3 p.m. EDT via live stream below.
Buhari, who took office May 29, is expected to touch on Nigeria's war on corruption and the regional fight against Boko Haram's insurgency in West Africa. The 72-year-old leader will address the world body on the same day as his counterparts in several Western countries, including the United States. Former Nigerian presidents, including Gooduck Jonathan and Olusegun Obasanjo, were always scheduled to hold their sessions several days later, according to Nigerian news portal Naij.com.
Buhari will also meet with a number of world leaders at U.N. headquarters Monday, including U.N. Secretary-General Ban Ki-moon, U.S. President Barack Obama, French President Francois Hollande, British Prime Minister David Cameron, German Chancellor Angela Merkel, Russian President Vladimir Putin, Chinese President Xi Jinping and Indian Prime Minister Narenda Modi. Buhari is also expected to meet with former U.S. President Bill Clinton, former British Prime Minister Gordon Brown and American business mogul and philanthropist Bill Gates.
The Nigerian president will be accompanied by his national security adviser, the governors of Sokoto, Kaduna and Niger states, as well as officials from the ministries of foreign affairs, defense, finance, industry and trade, health and investment. Buhari is scheduled to leave New York City Tuesday and return to his home country's capital Abuja, according to Nigerian newspaper Premium Times.
During his four months in office thus far, Buhari has traveled around the world to meet with powerful leaders in the United States, the United Kingdom, France and others to discuss matters of trade, terrorism and corruption. Determined to rout Boko Haram, he has also engaged in regional talks with African leaders in Cameroon, Chad, Niger and Benin.
© Copyright IBTimes 2023. All rights reserved.
FOLLOW MORE IBT NEWS ON THE BELOW CHANNELS