Bulls 1995-1996 vs. Warriors 2015-2016: Who Would Win In A 7-Game Series?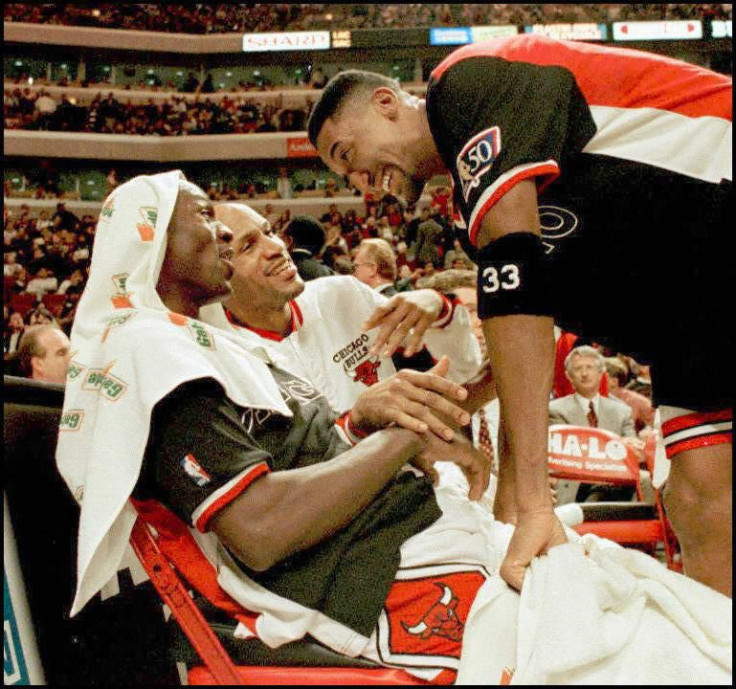 Igniting and stoking a fire like only he can, NBA Hall of Famer and TNT analyst Charles Barkley recently said in a radio interview that the record-setting, 72-win 1995-1996 Chicago Bulls "would kill" the 25-1 and defending champion Golden State Warriors.
"That Bulls team would kill this little team," Barkley said during an interview with ESPN Radio's Waddle & Silvy show in Chicago. "Come on, man. Who is going to guard Scottie Pippen and Michael Jordan? What about Dennis Rodman?"
The former league MVP and star with the Suns and Sixers even went so far as to say Golden State isn't even his pick to win it all this season, despite their breathtaking and routine shooting displays and record-breaking 24-0 start to the season.
"I still like the Spurs to win the championship this year," Barkley added. "Just because these guys are beating up on inferior competition, don't overreact now."
Whether you agree with Barkley's opinion or not, there's no question that positing a completely make-believe matchup between two of the NBA's best and most dominant teams is intriguing. Albeit impossible to truly reach a solid conclusion.
But it's still fun to play things out and see how well these two teams would matchup if they somehow squared off in an alternate NBA dimension of some sort. Here's a synopsis of each squad's starters, bench, overall stats, and a prediction for how a seven-game series might play out.
1995-1996 Chicago Bulls
Barkley was certainly right to use the Bulls' ultimate trump card, the trio of Michael Jordan, Scottie Pippen, and Dennis Rodman. There were 23 All-Star Game nods, 17 titles, five MVPs, 13 first-team All-NBA selections, three Defensive Player of the Year awards, seven rebounding and 10 scoring titles, and, maybe most importantly, 24 first-team All-Defensive team selections between that triumvirate.
The seemingly perfect combination of Jordan, Pippen, and Rodman ranks as perhaps the best the league has ever seen, as evidenced by their 72-10 record, and the Bulls overall 115.2 offensive and 101.8 defensive ratings in the 1995-1996 season. Both of those numbers led the NBA's 28 other teams at the time.
But that year Chicago was much more than a three-headed monster, it had an excellent bench that seamlessly complemented the starters. The Bulls rolled out forward Toni Kukoc for some instant offense and outside shooting to stretch defenses, and had the same in reserve guards Steve Kerr (51.5 3p%) and Jud Buechler (44.4 3p%). With those two leading the way the Bulls hit 40.3 percent of their threes that season, and overall shot nearly 48 percent from the field.
Phil Jackson's squad was also especially successful at dictating the game's pace. The Bulls were just 20th in the league in pace that year, and were still the most efficient team on both ends of the floor.
Seven-footers Luc Longley and Bill Wennington were above average big men capable of cleaning the glass for second-chance points and disrupting opponents' drives to the basket while providing backup for Jordan and Pippen on the perimeter when they weren't swiping better than two steals a game apiece.
This squad also took excellent care of the ball, ranking fourth with 14.3 turnovers per game, and shared the ball very well with 24.8 apg. Jordan was clearly the best player in the league, averaging 30.4 ppg while shooting 49.5 percent.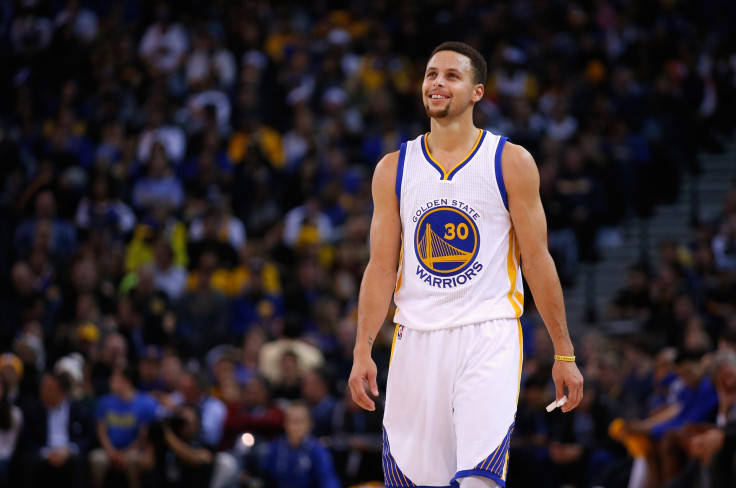 2015-16 Golden State Warriors
Whether the coach is Kerr or Luke Walton, the Warriors often look unstoppable. Because of their status as the defending champions, and due to their 28-game winning streak putting them on pace to surpass the Bulls all-time record for most wins in a single season, this iteration of the Warriors has joined the conversation as one the NBA's greatest teams. And the juxtaposition to the Bulls isn't as silly as some may think.
In terms of scoring, Golden State would have no trouble keeping up with the Bulls. The Warriors are presently first in the NBA with a 114.8 offensive rating, 48.8 field-goal percentage and 42.7 three-point percentages, and a 56.4 adjusted field-goal percentage, to go along with a breakneck 99.7 pace (third-fastest in the league).
"Splash Brothers" Stephen Curry and Klay Thompson represent the best backcourt in the league, and maybe the best scoring guard-combo the NBA has seen in decades. Curry's tops in the NBA with 32 points per game, more than three points per game better than the next player, and fourth in three-point shooting percentage (45.6). Thompson's not too far behind with a 44.8 percent success rate and he's putting up 19 points a contest.
For the sake of this argument, forward Draymond Green serves as the closest thing the Warriors have to Rodman, though he has shown he can do far more on the offensive end than Chicago asked of "The Worm." A jack-of-all-trades, Green is third on the team in scoring, first in rebounding and assists, and second in blocks and steals, all while typically guarding each opposing team's best scorer.
With Harrison Barnes and Andre Iguodala, the Warriors have plenty of complimentary scorers for their hot shooters. Meanwhile, Festus Ezeli and Andrew Bogut provide Golden State with size and rebounding.
Shaun Livingston, Brandon Rush and Leandro Barbosa provide depth, but not quite the production that gives the Warriors an edge over their opponents. The bench is just 18th in the NBA in scoring with 33.7 points a game.
Conclusion: A full seven-game series is always defined by matchups at each position. And it's reasonable to assume that both Jordan and Pippen would frustrate and goad both Thompson and Green into making mistakes or errant fouls throughout this imaginary series. Throw in the mind games of Rodman, along with Jordan and Pippen stalking the perimeter for Curry, and this Bulls squad would slow the Warriors pace to a crawl. Chicago limited teams to 35.0 percent shooting from deep that year, the sixth-best mark in the league. Meanwhile, Golden State would have all kinds of problems boxing out Rodman for rebounds.
Jordan was too talented and too competitive at the time to go down in a series, and Jackson is too savvy to be outcoached.
Bulls in six games.
© Copyright IBTimes 2023. All rights reserved.