Bulls Playoff Chances: What Are The Odds Chicago Makes The 2016 NBA Postseason?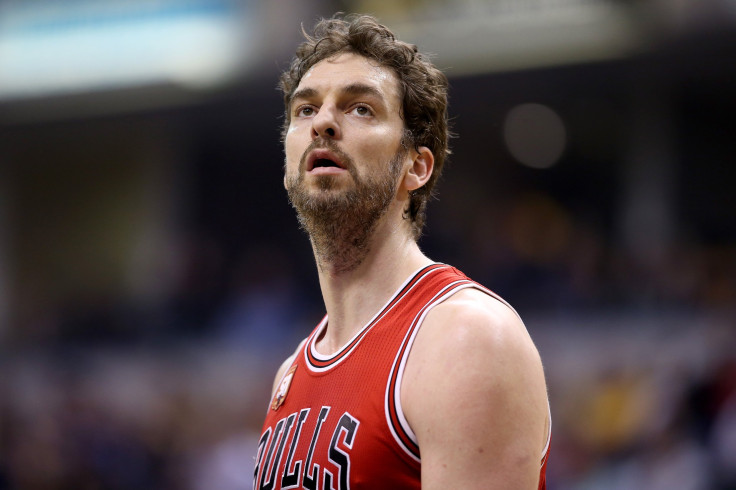 After making the postseason in each of the last seven years, it's looking more and more like the Chicago Bulls will miss the 2016 NBA playoffs. With the regular season winding down, the team is running out of time to right the ship and extend their season.
Through 74 games, Chicago is the No.9 seed in the Eastern Conference. They trail the No.8 seed Indiana Pacers (39-35) by two games in the standings, and they are also two games in the loss column behind the No.7 seed Detroit Pistons (40-35). The Washington Wizards (36-39) have a shot to surpass the Bulls, but their playoff chances are slim.
The Bulls end the season with a pretty favorable schedule. Of their remaining eight games, half will come against teams with winning records. Chicago hosts the Cleveland Cavaliers on April 9, but LeBron James could sit out that game if the team has already clinched the No.1 seed in the East. The Bulls will visit the Houston Rockets, Miami Heat and Memphis Grizzlies, all of whom are currently in the playoffs. They'll end the season with games against the New Orleans Pelicans and Philadelphia 76ers, who have 113 combined losses.
Chicago's most important game might be on April 2 against the Pistons. Detroit's easiest remaining matchup is a visit to Orlando, though the rest of their opponents are no worse than three games under .500. The Pistons' final game is against the Cavs, who will almost assuredly rest their top players in the season finale. Chicago is 2-1 against Detroit this year.
The Bulls won't get another chance to play the Pacers, though they own the tiebreaker with three wins in four tries against Indiana. The Pacers have a very easy schedule to close out the season, with six games against the five worst teams in the East. Indiana will also play the Cavs and Toronto Raptors, who have the top two records in the conference.
Chicago Bulls | PointAfter
ESPN's NBA Basketball Power Index gives the Bulls a 17.3 percent chance of making the playoffs. The Pistons are at 84.6 percent, and the Pacers are near locks at 95.2 percent.
If Chicago played in the West, their record would be good enough to get them into the playoffs. The Rockets and Utah Jazz own the last two playoff berths with a 37-38 record. The No.6 seed Portland Trail Blazers are just 39-36.
Chicago has been hurt by injuries this season. Joakim Noah has only played 29 games because of a shoulder injury, while Derrick Rose, Pau Gasol and Jimmy Butler have all missed at least 12 games.
© Copyright IBTimes 2023. All rights reserved.