Bulls Trade: Nikola Vucevic Deal Makes It Playoffs Or Bust For Chicago In 2021
The Chicago Bulls went all in at Thursday's trade deadline. The only team that acquired a 2021 All-Star, Chicago improved its roster in hopes of making this year's playoffs and potentially becoming a contender in the not-too-distant future.
The Bulls agreed to deal Wendell Carter Jr., Otto Porter Jr. and first-round picks in this year's draft and 2023 to the Orlando Magic in exchange for Nikola Vucevic and Al-Farouq Aminu. Chicago also executed a trade with the Washington Wizards, according to ESPN, swapping Daniel Gafford and Chandler Hutchinson for Troy Brown and Mo Wagner.
One of the NBA's best centers over the last three years, Vucevic is having a career season. The 30-year-old is averaging 24.5 points, 11.8 rebounds and 3.8 assists per game while shooting 40.6% from 3-point range.
Chicago now joins the Brooklyn Nets, Boston Celtics and Philadelphia 76ers as the only Eastern Conference teams that have multiple All-Stars on their roster.
Zach LaVine has emerged as one of the league's top guards. The Bulls' star is averaging 28.1 points, 5.0 rebounds and 4.9 assists per game. LaVine is shooting at an elite level, making 52.0% of his field goals and 43.7% of his 3-point attempts.
On the day of the trade deadline, Chicago's 19-24 record makes the team the No. 10 seed in the East. The Bulls are 1.5 games out of the No. 8 seed. Chicago trails the New York Knicks by just 2.5 games for the No. 6 seed. Earning the No. 6 seed would allow the Bulls to skip the play-in tournament and head straight to the first round of the postseason.
While not a championship contender yet, the Bulls are making a bet that they will earn a playoff berth. The 2021 first-rounder Chicago sent to Orlando would become a very valuable asset if the Bulls miss the postseason and it turns into a lottery pick in what is considered a deep draft class.
This year's draft pick that was traded to the Magic is top-four protected, according to The Athletic.
The Bulls last made the playoffs in 2017. Chicago hasn't won a playoff series in six years.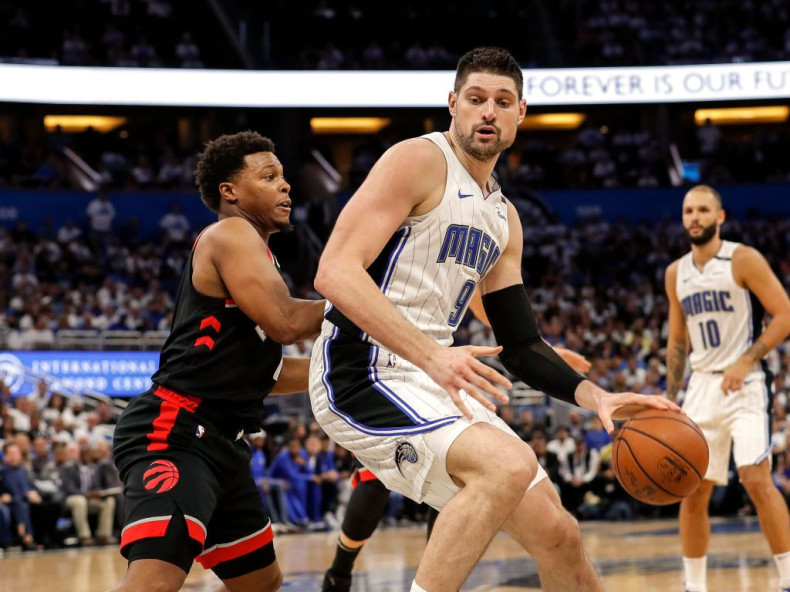 © Copyright IBTimes 2022. All rights reserved.