Burger King's Cage-Free Egg Decision Is A Major Victory For Humane Farming Advocates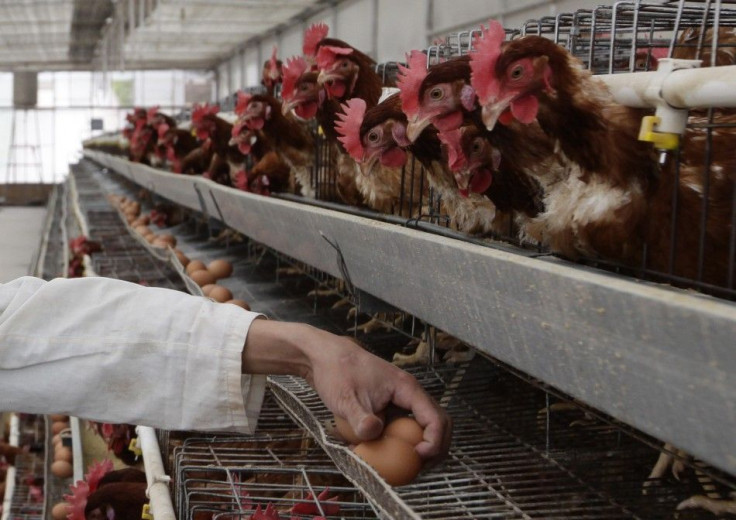 Burger King -- the wildly popular fast-food chain and perceived public enemy to all things healthy, sustainable, and humane -- has made a landmark decision to source its eggs and pork exclusively from cage-free chickens and pigs. Not tomorrow, of course; but by the year 2017.
The Humane Society of the United States announced the initiative in a press release on Wednesday.
According to its new policy, Burger King Corp. will transition to 100 percent cage-free eggs for all U.S. locations within five years, and only purchase pork from suppliers that have documented plans to end their use of gestation crates for breeding pigs, the statement read.
According to an Associated Press report, Wendy's and McDonald's have previously asked for a commitment from pork suppliers to eliminate the use of gestation crates -- 2 x 7 foot cages that are barely larger than the sows themselves; and which prevent the animals from turning around or moving any more than a step forward or back.
But Burger King is the only fast food company to commit to using 100% cage-free eggs. Jonathan Fitzpatrick, Burger King's chief brand and operations officer, told that AP that the decision reflects that fast-food chain's social responsibility policy.
We believe this decision will allow us to leverage our purchasing power to ensure the appropriate and proper treatment of animals by our vendors and suppliers, Fitzgerald told the AP.
According to the AP report, 9 percent of Burger King's hundreds of millions of eggs are currently cage-free. So where will they get the other 91 percent?
Burger King worked with its egg and its pork suppliers prior to making this commitment, HSUS's Food Policy Director Matthew Prescott told the International Business Times.
There aren't right now enough cage-free eggs in the U.S. for Burger King to make a transition [to 100% cage-free] if they wanted to today, he continued. Five years was the length of time needed for cage-free egg production to be ramped up to the degree where Burger King could be at 100 percent.
This does not mean that Burger King will be severing ties with large-scale commercial suppliers, however.
All of the largest egg producers in the country operate farms nationwide... some of them are cage-free and some of them use cages. Any given company [among large producers] has both types of production already in place, Prescott said.
Commercial suppliers who will continue to work with Burger King in the future will have to supplement cage-free production in order to keep up with the mega-chain's egg demand.
And smaller, non-factory egg producers may now have an opportunity to take their business to the next level.
If I were a small-scale egg producer producing cage-free eggs I would certainly want to jump in on that, Prescott said.
Wherever the eggs come from, there is no doubt that Burger King's decision has the potential to tip the balance of egg production in favor of more humane farming practices.
Burger King going to 100% [cage-free production] is really going to open that market up a lot and make it even more enticing for egg producers to utilize a cage-free system instead of a cage system, Prescott said. It will actually increase the volume of cage-free eggs being produced nationwide.
© Copyright IBTimes 2023. All rights reserved.