Burkina Faso Army Detains Interim President, Prime Minister Despite Massive Protests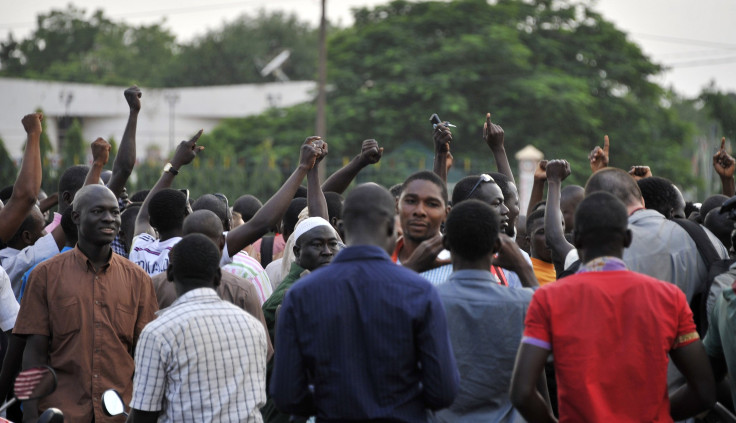 Burkina Faso army troops fired warning shots Wednesday night in the capital Ougadougou to disperse a massive crowd of protesters gathering near the presidential palace, where soldiers had detained President Michael Kafando and Prime Minister Isaac Zida. The gunshots caused the demonstrators to retreat slightly but not to disband, Reuters reported.
Guards loyal to ousted leader Blaise Compaore "burst into the cabinet room at 2:30 p.m. and kidnapped the president of Burkina Faso Michel Kafando and Prime Minister Isaac Zida, and two ministers (Augustin Loada and Rene Bagoro)," interim parliament speaker Cheriff Sy said in a statement to AFP news agency Wednesday.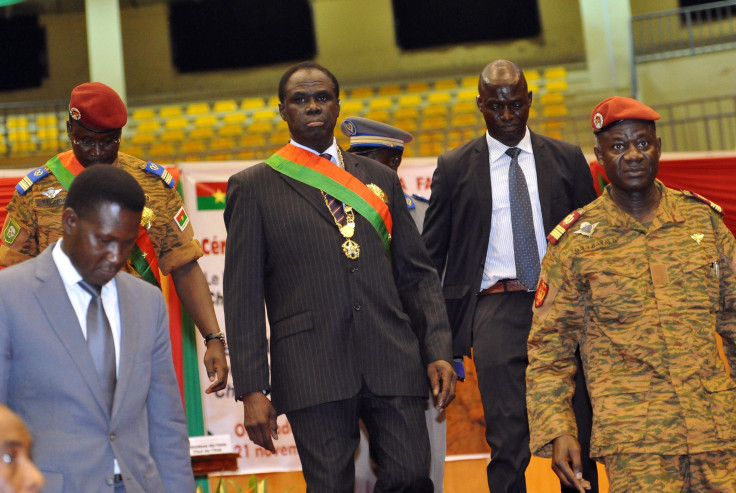 "From the square of the revolution, protesters make for the presidency. They demand the release of Kafando and Zida," one person in the capital said on Twitter Wednesday. Another social media user said the city's "trade union movement announced an indefinite strike from tomorrow until" order was restored.
Radio Omega, a private Burkinabe radio station, said on Twitter its service was cut off and journalists' motorbikes were set on fire. Several other broadcast stations reportedly stopped transmitting, Reuters reported.
Kafando was appointed interim president in Burkina Faso's transitional government in October, after then-President Compaore was forced to resign by his people amid massive demonstrations calling for an end to his 27-year rule. The African Union had threatened the landlocked West African country with sanctions unless Compaore handed over power to civilians and political parties agreed on a transitional plan in the run-up to the November elections, according to South Africa's News24.
© Copyright IBTimes 2023. All rights reserved.