Burkini Ban Continues In France With 3 Women Getting Fined On Cannes Beach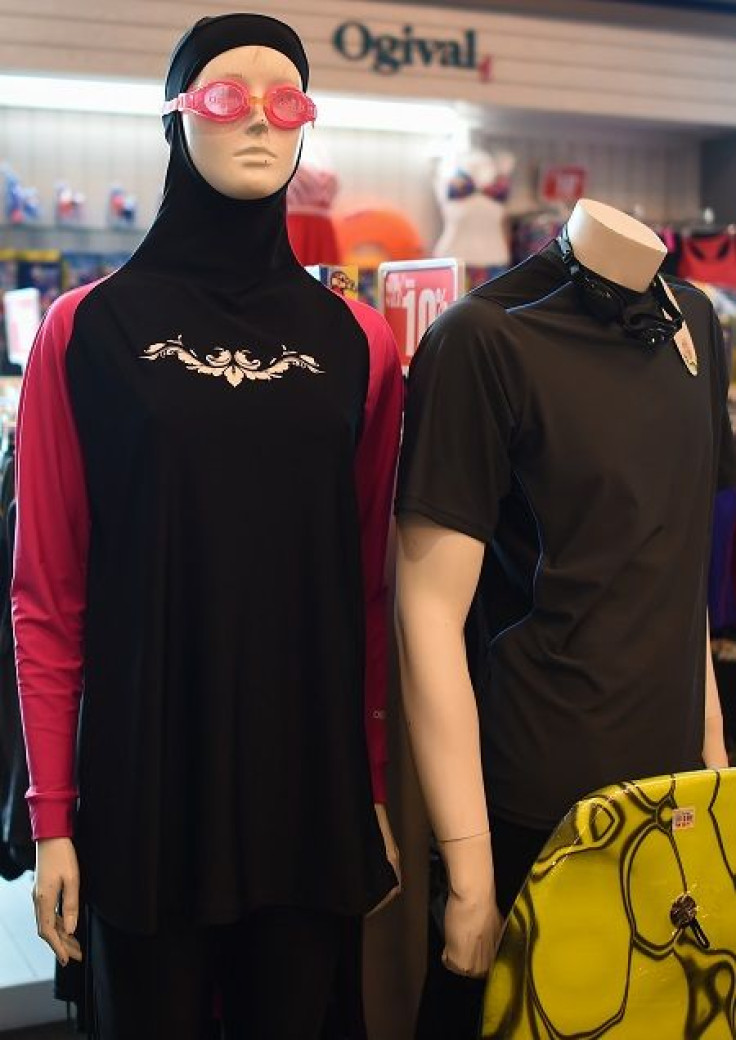 Three women have been fined for wearing burkinis at beaches in Cannes, France, according to a recent news report.
The full-bodied swimsuits, typically worn by Muslim women for modesty, were banned from Cannes last week. Cannes Mayor David Lisnard called to ban the suits from beaches and violators would be fined for £33 (or $43)
Lisnard said the ban was put in place because burkinis could "create risks of disrupting public order." France, a secular country, has been the target of a string of terrorist attacks, the most recent one occurring in Nice, France when a man killed 85 bystanders after plowing through a crowd in a truck.
The three women who were fined in Cannes recently have not been identified. They were cited for wearing the burkinis and were fined €38 (or $43) for their indiscretion.
"Access to beaches and for swimming is banned to any person wearing improper clothes that are not respectful of good morals and secularism," Lisnard had stated.
A Corsican mayor also recently enacted a burkini ban.
This past weekend, a large fight broke out on the French island of Corsica between a North African family and local youths. Sisco Beach was soon the site of a large fight as more locals came to the scene. Several cars were burned and five individuals were taken to the hospital for injuries, although the injured were soon released.
Sisco Mayor Ange-Pierre Vivoni called for the ban in Corsica soon after the brawl took place.
In addition, Mayor Lionnel Luca of Villeneuve-Loubet, a town near Cannes, also banned the burkini from its beaches, claiming that it was unhygienic to swim fully clothed, according to The Guardian.
In 2011, France banned burqas and niqabs (a full-faced veil). Three years later the European Court of Human Rights upheld the ban.
Many have questioned the legality of the recent burkini bans. The BBC reported on the French press's reaction to the recent bans. One French outlet, Le Monde, referred to the burqa ban law, stating, "The law on the full-face veil only bans covering the face in public … The burkini, which covers the body but does not hide the face, is thus a total legal garment."
© Copyright IBTimes 2023. All rights reserved.