Buying A House: How To Know When It's The Right Time To Leap Into Homeownership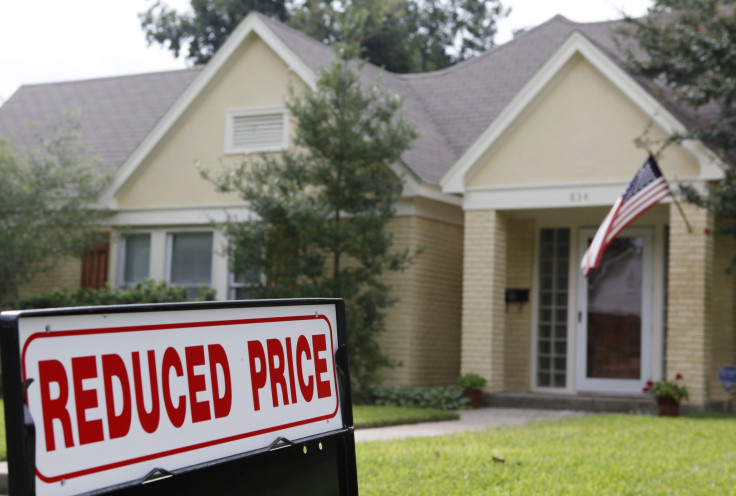 Nan Chung and his wife knew it was time to start looking for their first home when they ran out of space in the two-bedroom, 900-square-foot Seattle apartment they were renting for $1,500 a month. Low interest rates made the decision even easier, as did the realization that they could get a 1,700-square-foot, three-bedroom, two-bath home for roughly the same monthly payment that they were shelling out for their tiny apartment.
Add the lure of home equity accumulation to the equation, and the Chungs were sold on the idea of owning a home. They waited until they'd saved 20 percent for a down payment to avoid the additional monthly expense of private mortgage insurance. They jumped into a seller's market earlier this year where offers of up to 25 percent higher than asking prices were commonplace.
"It was super competitive," says Chung, 30, "but it was either buy now or start paying $2,000+ for a three-bedroom apartment. Buying versus renting was a no-brainer for us."
In their new single-family home, where they've been since mid-2015, Chung says he and his wife are happy with their decision and have no regrets about jumping into the housing market.
"It worked out very well for us," he says. "Life is great."
New Wave of Homebuyers
The Chungs are no anomaly. Even as overall homeownership hovers at a near two-decade low, millennials represented the largest share of home buyers in 2014, according to the most recent National Association of Realtors Home Buyer and Seller Generational Trends study. Researchers found that the largest group of recent buyers were 35 and younger. The cohort made up 32 percent of all buyers (versus 31 percent in 2013) and represented more than double the number of younger baby boomer (ages 50-59) and older baby boomer (60-68) buyers (at 31 percent).
U.S. Median Qualifying Income for Homeownership | FindTheHome
Tim Lucas, author of "The Complete Home Buying Guide for Gen X and Millennials" and editor of MyMortgageInsider.com, says there are several reasons young adults opt to buy their own condominiums, townhouses and single-family homes. With interest rates low, anyone with a good credit score who plans to work and live in the same area for the foreseeable future will likely pay less for housing as an owner. And while it's important to factor property taxes and homeowner's insurance into the budget, both expenses are tax deductions.
"If you're getting killed on taxes, buying a home is a good way to help alleviate some of that strain," says Allen Wyde, team lead and broker-in-charge at Redfin, a real estate brokerage in Raleigh-Durham, North Carolina. "I hear this complaint a lot from millennials who don't have enough write-offs and wind up with very big tax bills. Buying a home is one way out of this problem."
Before you give your landlord notice or start your house hunt, you'll want to figure out just how much home you can afford – including housing payments or "principal," property taxes, homeowners insurance, homeowners association fees (HOA), and other housing-related costs (such as private mortgage insurance for buyers whose down payments are lower than 20 percent of the property's value).
When making loans, lenders look at how much of your monthly income goes toward debt payments, or your "debt-to-income ratio." If a married couple earns $10,000 per month, for example, and has total debt payments of $3,000 per month, they have a debt-to-income ratio of 30 percent. As a rule of thumb, monthly housing payment (including principal, interest, taxes and insurance) should be 28 percent or less (before taxes). This specific debt-to-income ratio is known as the "front-end ratio."
Median New Home Sale Price in the U.S. | FindTheHome
Lenders also calculate the "back-end ratio," which covers everything else you have to pay on a regular basis, including debt commitments on car loans, student loans, minimum credit card payments, and your housing payment. "Lenders prefer a back-end ratio of 36 percent or less," Bankrate.com reports in "How Much House Can You Buy?"
When deciding whether now is the time to buy, first-time home buyers can use these ratios to determine if they're paying too much in rent, and if they'd be better off owning. If, for example, the married couple mentioned above suddenly found itself paying $4,000 a month for housing due to a rent increase, then its debt-to-income ratio of 40 percent would far exceed the desired 28 percent level. Chung did a similar calculation while still renting and realized buying was clearly the better choice financially.
When the Stars Align
Even when you're young, communal living can lose its charm. Paying off your landlord's mortgage is equally tiring, as is not being able to renovate or remodel your personal living space. When these and other issues collide, it may be time to start looking for your own condo or single-family home.
"Older millennials are getting settled in life and realizing that their rent is basically just being thrown out the window every month," says Ogden P. Starr, an associate real estate broker at Brown Harris Stevens in New York.
30-Year Fixed Rate Mortgage Rates for the Past 6 Months | Credio
Starr says the ability to build equity in a piece of real estate is a big draw for millennials, as is the chance to remodel the space to their individual liking and preference – something they can't always do as renters.
"Owners go from handing over a rent check every month to owning something that they can live in and benefit from financially," says Starr. "Once they see that, the light bulb goes on and the 'buy versus rent' argument becomes pretty strong."
Other signs that it could be time to buy include the availability of spare income (to cover payments and unforeseen repairs), a significant other who is "on board" with buying a home ("without any arm twisting," says Lucas), and the need for larger space to accommodate a new or growing family.
Finally, Lucas says homeownership is particularly attractive for millennials who are tired of dealing with rent increases and the random whims of their landlords.
"You're basically locking in your housing payment for 30 years – something you can't do when you're renting," says Lucas. "That level of long-term financial security is probably the No. 1 reason anyone who is 'on the fence' gets in and gives it a shot."
For help with the numbers, check out these online mortgage calculators:
Bankrate.com: How Much House Can I Afford?
http://www.bankrate.com/calculators/mortgages/new-house-calculator.aspx
Zillow: Home Affordability Calculator
http://www.zillow.com/mortgage-calculator/house-affordability/
National Association of Realtors: Affordability Calculator
http://www.realtor.com/mortgage/tools/affordability-calculator/
© Copyright IBTimes 2022. All rights reserved.
FOLLOW MORE IBT NEWS ON THE BELOW CHANNELS