Byron Leftwich Net Worth: Rumored Jaguars Head Coach Earned $27M As A QB
KEY POINTS
The Jaguars are trying to finalize a deal to make Byron Leftwich their new head coach, reports say
Jacksonville selected Leftwich with the no. 7 overall pick back in 2003
Leftwich signed a five-year, $22.8 million contract with the Jaguars at the time
Tampa Bay Buccaneers offensive coordinator Byron Leftwich is already worth millions, but his net worth could skyrocket in the coming years as he is rumored to be a leading candidate for the job of head coach of the Jacksonville Jaguars.
The Jaguars are trying to finalize a deal to make the 42-year-old the head coach of the team, replacing Urban Meyer, the Tampa Bay Times' Rick Stroud reported. Should Leftwich get the deal, it would represent a homecoming of sorts for the Washington, D.C., native, according to Pro Football Network.
Jacksonville selected Leftwich with the no. 7 overall pick back in 2003 and played for the team for four seasons until 2006.
In August 2003, Leftwich signed a five-year, $22.772 million contract with the Jaguars. He earned $4.23 million in his rookie year, but his earnings doubled a year later to $8.40 million.
Aside from the Jacksonville Jaguars, Leftwich also played for the Atlanta Falcons and Pittsburgh Steelers during his playing career.
Leftwich signed a two-year, $7 million contract with Atlanta in September 2007. He then inked a one-year, $645,000 contract with Pittsburgh in August 2008. The following year, Leftwich agreed to terms on a two-year contract worth $17 million with the Tampa Bay Buccaneers.
From 2010 to 2012, he played for Pittsburgh for a much bigger salary.
Overall, Leftwich made approximately $27.21 million as an NFL star, playing 10 seasons from 2003 to 2012, according to Spotrac.
Today, Leftwich has an estimated net worth of $9 million, according to Celebrity Net Worth.
Leftwich broke into the coaching ranks in 2016 with the Cardinals as an intern.
In January 2017, he was hired by the Cardinals as their quarterbacks coach under head coach Bruce Arians, who had been his offensive coordinator on the Steelers. He later became the Cardinals' offensive coordinator.
Leftwich was hired by the Buccaneers in January 2019. He reportedly makes a seven-digit figure as his annual salary as an offensive coordinator for the team.
Prior to entering the NFL, Leftwich played college football at Marshall University where he was a two-time MAC Offensive Player of the Year and the Motor City Bowl MVP in 2000.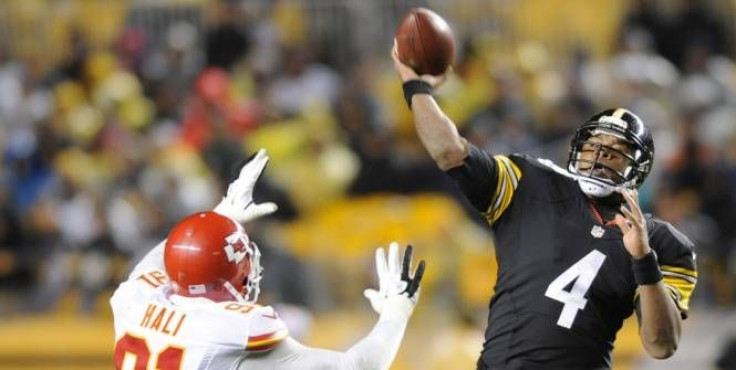 © Copyright IBTimes 2023. All rights reserved.