California Bans Tanning Beds for Minors; Other States to Follow?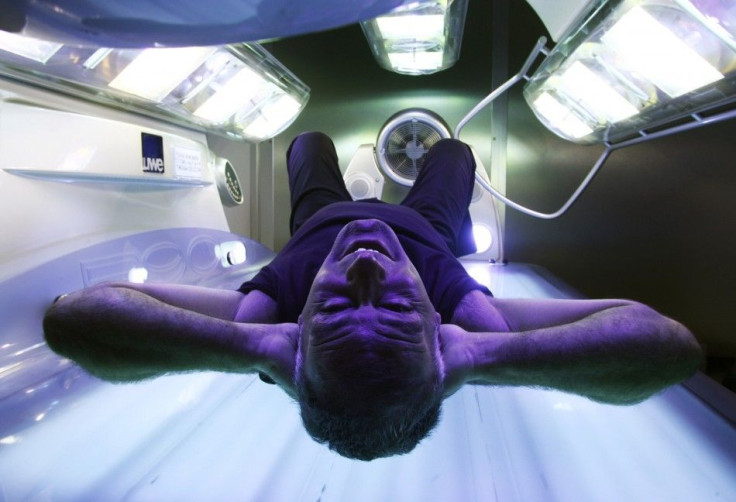 California is officially banning all minors in the state from using tanning beds in a landmark move against skin cancer.
California senator Ted Lieu sponsored the bill and praised Governor Jerry Brown for signing it into law.
If everyone knew the true dangers of tanning beds, they'd be shocked, Lieu said in a statement. Skin cancer is a rising epidemic and the leading cause of cancer death for women between 25 and 29.
Brown signed the bill into law on Sunday, and it will go into effect on Jan. 1, 2012, Reuters reported.
Lieu's office noted that under current California law, minors between the ages of 14 and 18 can use ultraviolet tanning devices with the permission of a parent or guardian, while minors under the age of 14 are prohibited.
Indoor tanning is especially harmful because of the intense and dangerous type of UV rays emitted from the tanning beds, Lieu said in a statement. Moreover the skin damage is cumulative, so the more exposure one gets younger in life, the worse the harmful effects will be.
Skin cancer is the most common cancer in the U.S., according to the Centers for Disease Control and Prevention (CDC).
The most deadly form of skin cancer, melanoma, is commonly caused by exposure to ultraviolet light, according to the CDC.
Skin cancer is more common in people with light skin, but anyone can get the disease, according to the National Cancer Institute at the National Institutes of Health (NIH).
Skin cancer can affect both men and women, and having scars or skin ulcers increases a person's risk, according to the NCI.
Several health organizations are working to ban minors from using tanning beds in other states.
The Skin Cancer Foundation is working to have the state of New York ban minors from using tanning beds. So far, the bill has passed the State Assembly but has not yet made it to the State Senate, according to the foundation.
Tanning by minors is a dangerous trend that has contributed to melanoma becoming the most common form of cancer for young adults 25-29 years old and the second most common form of cancer for young people 15-29 years old, the foundation says on its Web site.
FOLLOW MORE IBT NEWS ON THE BELOW CHANNELS