At California Gun Fair, Few Speak Of Recent Massacres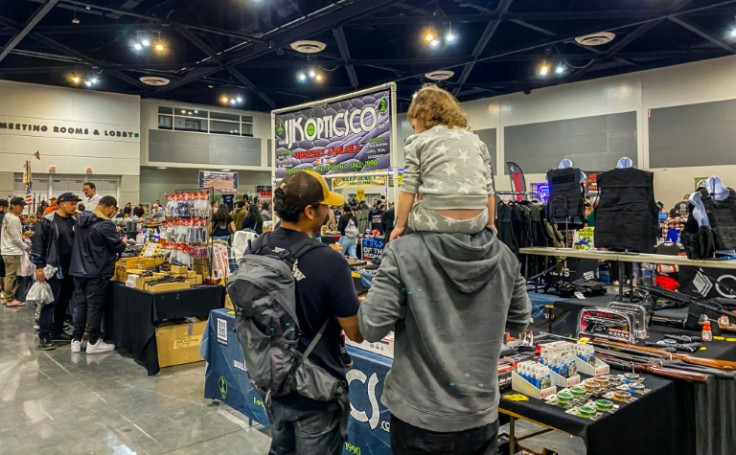 With ammunition, rifles and bullet-proof vests on display, business is brisk at a Los Angeles area gun show -- so much so you'd never know a mass shooting unfolded nearby just days ago.
Thousands of people turned out this weekend in the city of Ontario in California to view dozens of stands at the trade fair called the Crossroads of the West Gun Show.
Women pushing baby strollers looked at small pistols while strapping young men examined military-style semi-automatic riles that can handle several calibers of ammo. The vibe is cheerful. Kids under 12 get in free.
Most people did not want to address the elephant in the room, though, even as the state mourns.
A mass shooting at a dance hall in Monterey Park, a 30-minute drive away, left 11 dead on September 21. Two days later, another shooter killed seven more people at farms in Half Moon Bay, near San Francisco. In both cases the shooters were elderly Asian men.
"Nobody talks about these incidents, but there is a spike in purchases this week," said a vendor at the show, Crystal Markanson.
"Every time that the media talks about a mass shooting, people buy guns because they're afraid that they'll get taken away."
The latest chapter in America's relentless gun violence crisis reignited an old debate on firearms control.
Yet again, President Joe Biden called for a federal ban on military-style assault rifles, the kind of gun often used in these mass killings.
But with Republicans in Congress steadfastly opposed, the idea has no chance of becoming law.
"Targeting specific styles of guns is not the right answer," said Brett Reeves, a 34-year-old air conditioning salesman who wore a cowboy hat.
In California, which has some of the country's toughest gun laws, assault rifles have been banned for more than 30 years.
"And yet we keep hearing about mass shootings," Reeves added.
The self-described libertarian owns a dozen or so guns, from pump action rifles to pistols, and none of them are registered with authorities. He has built them himself with gun parts he buys at shows like this one he is taking in now.
Reeves said he was not surprised to learn the gun used in the Monterey Park shooting was illegal. That is because it is considered an assault weapon.
"Restrictions are only pushing people to go underground," said Reeves, who described himself as big on guns for self-defense.
"And crazy psychos are going to continue targeting innocent people," he added.
Texas is a lot safer than California because there in the Lone Star State, Reeves insisted, it is easier to carry a gun out in the open.
"You have to be able to protect yourself against those crazy people," said Reeves.
Garen Wintemute, director of the Violence Prevention Research Program at the University of California, Davis, said: "Our laws are working. California's rates of gun violence are much lower than in the rest of the country."
But he noted that the country is awash with 400 million guns. The US population is about 330 million.
Unlike other places in the US, you can't just buy a gun at the Ontario show and take it home.
Buyers must prove they are at least 21, undergo a background check and, if they clear, wait 10 days to take delivery of the weapon.
Thanks to restrictions like these, compared to citizens of other states, Californians are about 25 percent less likely to die in mass shootings, says the Public Policy Institute of California.
"These tragedies need to stop. People should be safe and not get shot," a man named Adolfo Garcia said as he left the fair after stocking up on bullets for his semi-automatic rifle.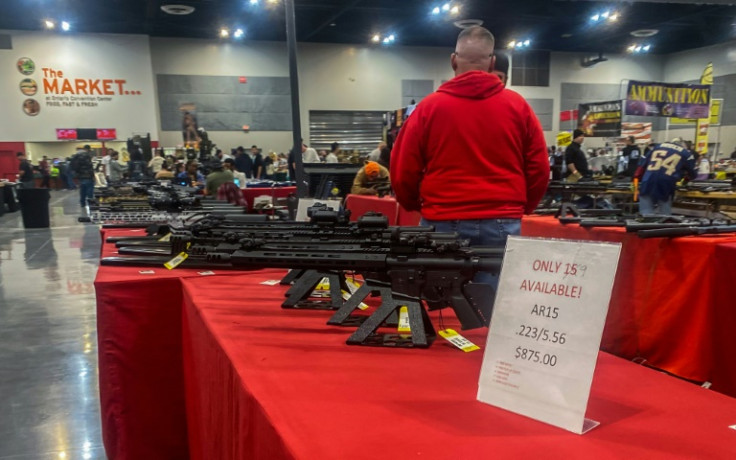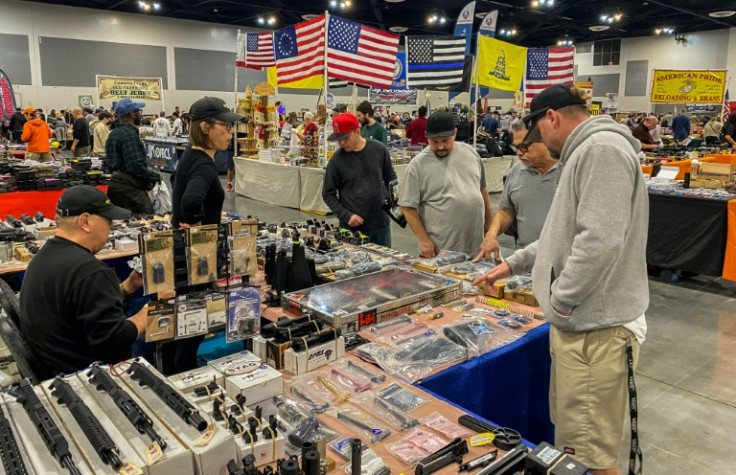 © Copyright AFP 2023. All rights reserved.