California Murder-Suicide: Children Dial 911, Flee Home After Allegedly Seeing Mother, Her Boyfriend Die
Three children in California fled their home on New Year's Day after their mother and her boyfriend died in an apparent murder-suicide.
The children, ranging in the ages between 5 and 11, fled the crime scene at the residence in Temple City after one of them dialed 911 at around 7 a.m., US News reported.
The deputies, who responded to the scene, found the three young boys running toward them, sheriff's Lt. Derrick Alfred told the outlet. None of the boys were physically injured, Alfred said.
"They ran out to the deputies and were whisked to safety," Alfred told the publication. "They were not injured – physically, at least."
Deputies went inside the house to find the 27-year-old woman dead with multiple gunshot wounds. Her boyfriend, 28, was also found dead inside the house from a gunshot wound to the head, Pasadena Star-News reported. Investigators didn't release the names of the deceased persons.
According to the sheriff, the woman was the mother of the three children, and the man wasn't related to any of the kids. The man and the woman had been dating for a year.
A legally registered gun was recovered from the scene. "So far, it does not look like the man had a criminal record," Alfred said, adding the authorities weren't sure if the call came in before or after the woman was shot. "It's a very tragic situation."
In a similar incident, a 6-year-old boy in Colorado witnessed his father fatally shoot his mother before turning the gun on himself in August 2021. Sarah Smith, 40, was found by the Aurora Police Department inside her house. She was rushed to a hospital, where the doctors declared her dead. Her partner, Robert Terry, 49, was also found dead at the scene. The couple's 6-year-old child had witnessed the shooting from the backseat of a car. Smith and Terry were married and then divorced and again got back together. They reportedly had an argument prior to the shooting. Smith was allegedly attempting to leave by strapping her child to the car seat when the shooting occurred.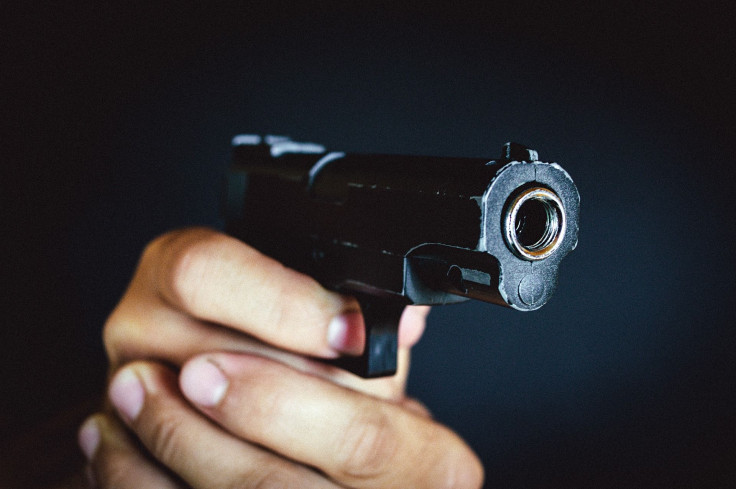 FOLLOW MORE IBT NEWS ON THE BELOW CHANNELS