Cam Newton Contract: How Many Quarterbacks Will Make More Money Than The Patriots QB In 2020?
If Cam Newton wins the starting job with the New England Patriots, he'll be one of the lowest-paid No.1 quarterbacks for the 2020 NFL season. According to multiple reports, only a fraction of the veteran's one-year contract worth up to $7.5 million is guaranteed.
Newton reportedly has a $1.05 million base salary with $550,000 guaranteed. He can earn $700,000 in per-game roster bonuses and another $5.75 million in incentives.
According to Spotrac, 60 quarterbacks are set to earn at least $1 million in total cash for the 2020 season. Forty-three quarterbacks have a base salary of $1 million or more. Fifty quarterbacks are signed to contracts with an average yearly salary north of $1.5 million.
Nick Foles, Ryan Fitzpatrick and Taysom Hill are among the 23 quarterbacks that will make more money than Newton this season, even if he hits all of his incentives.
Andy Dalton inked a one-year deal worth up to $7 million with $3 million guaranteed to back up Dak Prescott with the Dallas Cowboys. Jameis Winston's contract with the New Orleans Saints includes a $952,000 base salary and a $148,000 signing bonus.
The Carolina Panthers released Newton in the final year of his contract, which was worth $18.6 million. In 2015, Newton signed a five-year deal worth up to $103 million.
Newton is the favorite to start in New England. He'll compete with second-year player Jarrett Stidham and veteran Brian Hoyer.
Stidham is entering the second season of a four-year, $3.153 million contract. He has a base salary of $675,000 in 2020.
Hoyer joined New England on a one-year, $1.05 million contract earlier this offseason.
Tom Brady left the Patriots for a two-year, $50 million contract with the Tampa Bay Buccaneers.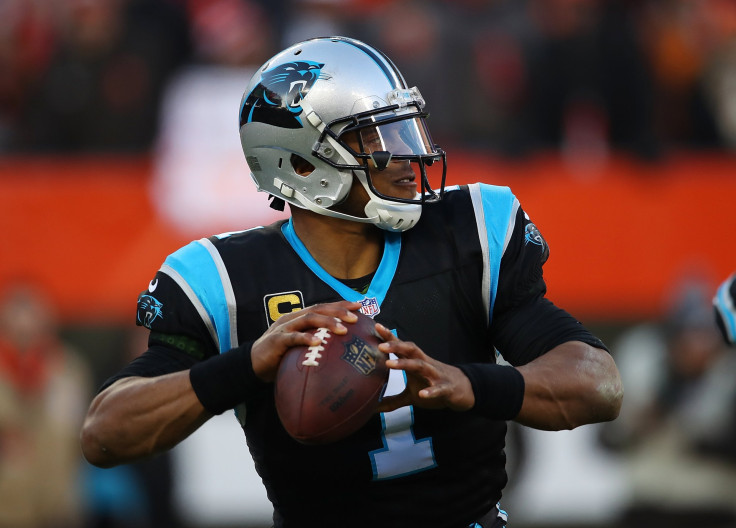 © Copyright IBTimes 2023. All rights reserved.