Cambodia Economy Is Projected To Grow By 7.6% This Year, Its Tourism Industry 12%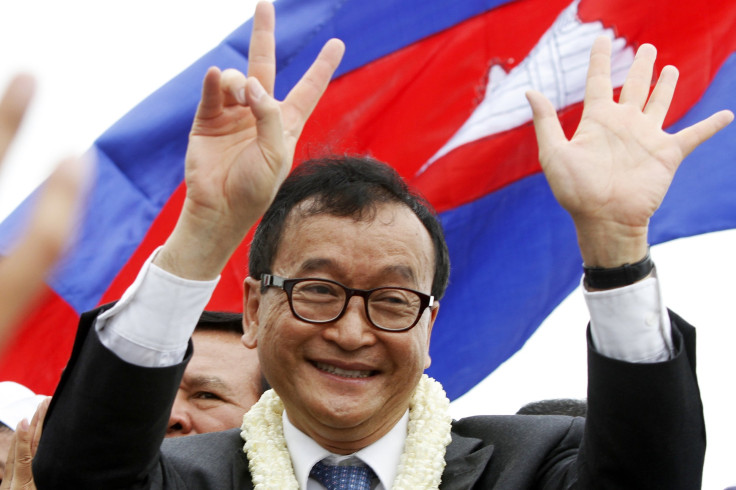 Cambodia expects its economy to grow by 7.6 percent and its tourism industry to grow by 12 percent this year despite concerns and uncertainty over the nation's upcoming elections.
The country is standing fast to its projection despite lower estimates -- the International Monetary Fund (IMF) predicts just .7 percent growth for the Southeast Asian country, while the Asian Development Bank and the World Bank have projected 7.2 percent and 7 percent, respectively.
Cambodia's Ministry of Economy and Finance made the prediction for economic growth on Wednesday ahead of general elections in the country on July 28, which are overshadowed by a possible ban of opposition leader and ruling prime minister Hun Sen's strongest competitor, Sam Rainsy, according the Invest Vine, a news portal for investment opportunities in Southeast Asia.
Gross domestic product is projected to reach approximately $15.19 billion, and GDP per capita would reach $1,036. The growth would be driven by garment exports, agriculture, tourism and construction.
In 2012, Cambodia's economy grew 7.3 percent.
The ministry said that the industry sector is expected to grow by 9 percent, agriculture by 4 percent, the service sector by 9 percent, the hotel and restaurant sector by 14 percent, the financial sector by 12 percent, and real estate by 11 percent, according to Invest Vine.
The general elections should have little effect on the country's tourism industry, according to the Cambodian Minister of Tourism, Thong Khon, due to the country's sound security conditions.
"In general, the situation is good so far, we do not see any decrease in the number of foreign tourists ahead of the elections," Khon told Xinhua, China's state news agency, in an interview.
Last year, the country attracted 3.58 million foreign tourists, generating $2.2 billion in revenues, making tourism one of the main pillars of the Cambodian economy.
The minister said the country received two million visitors in the first half of the year, marking 19 percent year-on-year growth. Among them, 1.12 million tourists visited the 12th century Angkor archeological park, up six percent year-on-year. The park, which is the Southeast Asian kingdom's largest tourism destination, receives between 5,000 and 7,000 foreign visitors a day, according to the minister.
"We expect around 4 million foreign tourists this year, a 12 percent rise year-on-year," Khon said, according to Xinhua.
© Copyright IBTimes 2023. All rights reserved.