Campus Gun Laws: After Oregon Shooting, California Bans Concealed Weapons From Colleges And Schools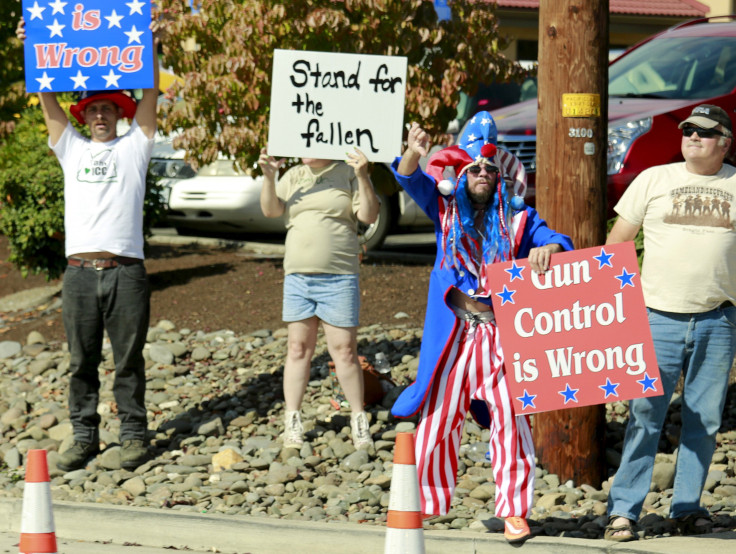 California Gov. Jerry Brown signed a law Saturday banning concealed weapons on school and college campuses without permission, little more than a week after a gunman stormed into a class at a community college in neighboring Oregon and killed nine people and a day after two other deadly campus shootings in Texas and Arizona.
California's law requires those with concealed-weapons permits to obtain permission from school officials before bringing firearms to campus. Those with concealed-weapons permits had previously been allowed to enter a college or university campus with weapons at will.
State Sen. Lois Wolk, who introduced the bill in February, said the law was necessary to close that loophole. Gun control advocates applauded the law, saying it would make schools safer.
The law would "decrease students' risk of being injured or killed," Peggy McCrum, the president of the California Chapters of the Brady Campaign to Prevent Gun Violence, told the Los Angeles Times.
Advocates for gun-owners' rights, however, said the law would make people less safe. "Criminals will know that their intended victims are totally vulnerable when they're on California school grounds because SB 707 will ensure that they're defenseless against a violent attack," Brandon Combs, president of the Firearms Policy Coalition, said, referring to the law by its Senate bill number. The coalition would file an injunction in federal court "at the very first opportunity," he said, BuzzFeed News reported.
The National Rifle Association has also said the law would infringe on Second Amendment rights, allowing people to carry firearms for self-defense.
One student was killed and three others injured Friday morning when a gunman shot at students at the Flagstaff campus of Northern Arizona University. The same day, another student was killed and one was injured at Texas Southern University in Houston in a shooting outside a dormitory.
© Copyright IBTimes 2023. All rights reserved.
FOLLOW MORE IBT NEWS ON THE BELOW CHANNELS