Campus Sexual Assault Bill: Senators' Revamped Legislation Hopes To Secure Students' Rights, Hold Colleges Accountable For Rape Investigations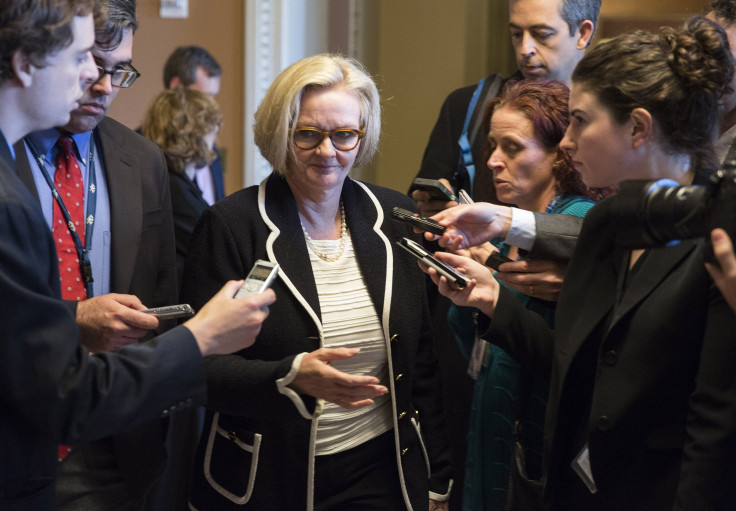 Twelve United States senators have reintroduced their bipartisan Campus Safety and Accountability Act aimed at improving colleges' handling of sexual assault cases. Sen. Claire McCaskill, D-Mo., said at a press conference that the bill, submitted Thursday, has been revamped since its summer debut to further secure the rights of students and hold schools accountable for their rape investigations.
Under the act, all colleges would have to follow the same process for disciplinary proceedings. Schools would have to designate staff members as confidential advisers to help sexual harassment, violence and stalking victims, and athletic departments would not be allowed to handle complaints. Investigators would have to notify the accuser and accused within 24 hours of any decision to pursue disciplinary action.
"To truly curb these crimes, we've got to have a road map for colleges and universities to increase responsiveness when crimes occur, better protect and empower students, and establish better-informed guidelines that actually have some teeth," McCaskill said in a news release.
The senators also want to survey students at every university in the U.S. "to get an accurate picture of this problem," according to the news release. The survey's results would be published online so that families of high school seniors can check them before choosing a college.
Rape on campus has become a high-profile issue in recent months after Rolling Stone published -- and then faced backlash regarding the accuracy of -- an article about an allegedly mishandled sexual assault case at the University of Virginia in 2012, according to the Chronicle of Higher Education. As such, the senators' legislation pushes for harsher consequences for schools that are found to have made errors in dealing with sexual violence. It would increase fines for violations of the Clery Act, which mandates that colleges track the crimes committed on campus annually and ensures victims' rights. Currently, penalties are capped at $35,000; the bill would raise them to $150,000.
If a school violates the laws, also known as Title IX, it could lose up to one percent of its operating budget. The Department of Education is currently investigating 97 postsecondary institutions for potential Title IX violations, including Florida State University, the University of Chicago, Harvard College, Brown University and the University of California, Los Angeles.
"Sexual assault is not some mere code of conduct violation," Sen. Chuck Grassley, R-Iowa, said in the release. "It is a major criminal offense. Like with any crime, weak enforcement makes the problem worse. This bill will start to turn that around," he said.
© Copyright IBTimes 2023. All rights reserved.