Canada Enacts Controversial Surveillance Law, Opposition Leader Promises Reforms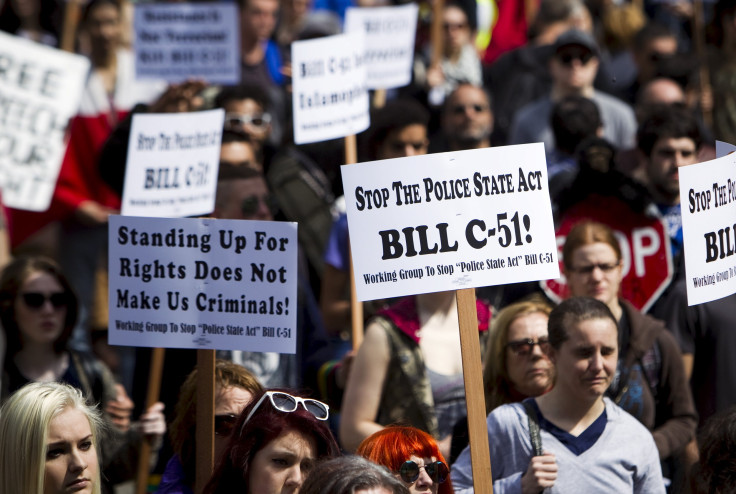 Canada approved a controversial anti-terror bill on Thursday, officially making it a law. The bill has faced condemnation and triggered protests over the expanded powers it grants to the police and the Canadian Security Intelligence Service (CSIS).
Bill C-51 has come under criticism from rights activists and opposition groups, who warn that its ambiguous wording could grant excessive surveillance and detention powers to security agencies. The bill gives increased power to the CSIS to aggressively pursue, rather than simply monitor, suspected terrorist plots, and increases the information-sharing abilities of various agencies, allowing them to internally coordinate and share details about suspects. It also expands the powers of the Royal Canadian Mounted Police to issue "peace bonds," long-term preventative measures to restrict the movement of individuals, without charges.
Public Safety Minister Steven Blaney welcomed the law on Thursday. "This is a great accomplishment because this is increasing not only the protection of Canadians ... this is increasing the freedom of Canadians because we are better protected against those who want to harm us, the terrorists," he said in a CBC interview.
The bill was pushed through by the Conservative Party administration of Prime Minister Stephen Harper.
Justin Trudeau, leader of the opposition Liberal Party, backed the bill, but vowed to present a list of proposed reforms and repeals to the law. "We're about to put forward a long and comprehensive proposal that will go exactly to the changes we're going to make. That's coming in the coming days," he told reporters, according to local news site MacLean's.
He added that if his party won the next general election in October, he would move to introduce amendments that would better protect the civil liberties of Canadians, including "narrowing and limiting the kinds of new powers that CSIS and national security agencies would have."
Bill C-51 has been deeply controversial among public, with massive nationwide protests being held in May. The demonstrations were supported by the Canadian Bar Association and the rights group Canadian Journalists for Free Expression, among others.
On Wednesday, several Canadian government websites were also taken down by a hacking operation later claimed by the cyberactivist group Anonymous.
© Copyright IBTimes 2022. All rights reserved.
FOLLOW MORE IBT NEWS ON THE BELOW CHANNELS