Canada won't be trigger happy on rates: Carney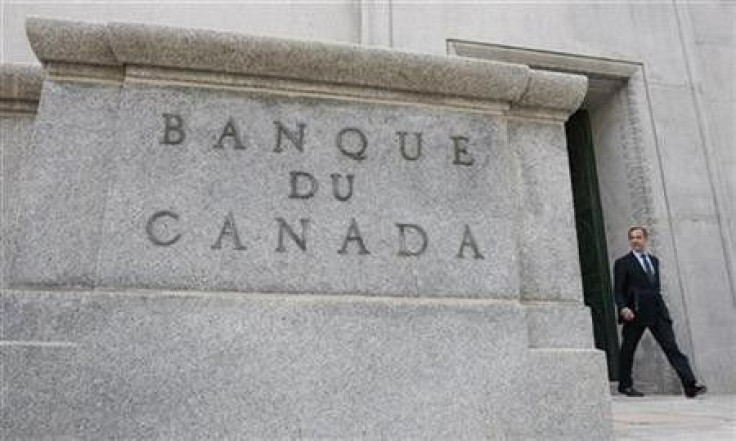 The Bank of Canada won't be trigger happy as it mulls what to do on interest rates, but has room to ease policy if it needs to kick start the economy, central bank Governor Mark Carney said.
Speaking in a CBC interview, Carney said the bank's current overnight rate of 1 percent was appropriate for it to meet its 2 percent inflation target. But there is also room to act, if it needs to inject more stimulus to the economy.
We have additional room with our overnight rate; it's higher than the lowest level it can go ..., he said.
Even if the bank cuts its target rate to the lowest possible level of 0.25 percent, it can still resort to unconventional policy tools.
We are not out of bullets when we get to that point, but we're not trigger happy either, he said. The current level interest rates are appropriate, but we'll judge that as the economy evolves.
The interview, which CBC said was recorded on Thursday, was to be broadcast on Friday evening.
The Bank of Canada raised rates three times last year from rock-bottom levels as the economy emerged slowly from recession, bringing its overnight rate to 1 percent.
Carney also said Europe needed to act within the coming weeks to recapitalize its banks and tipped 1 trillion euros ($1.4 trillion) - or maybe a little more - as the amount that might be needed for Europe's financial rescue fund.
You need to enhance the capacity... You want to put more on the table than is necessary, he said.
He added: This is an incredibly rich continent. They can easily afford what needs to be done.
The euro zone's problems are dominating a meeting of finance ministers from the G20 leading economies in Paris this weekend. Their discussions include efforts to provide more firepower for both the European Financial Stability Fund and the International Monetary fund.
© Copyright Thomson Reuters 2023. All rights reserved.