Canadian Freestyle Skier Sarah Burke Dies at 29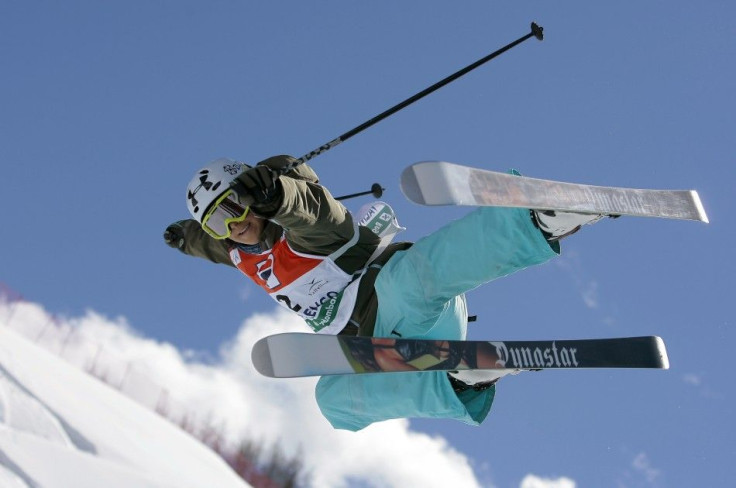 Top Canadian freestyle skier Sarah Burke, seen as an early Olympic gold medal favorite ahead of the 2014 games, died on Thursday from injuries sustained in a training accident in Utah last week, a family spokeswoman said.
Considered one of the leading half-pipe athletes in the world, the 29-year-old was airlifted to Salt Lake City last Tuesday after falling during a half-pipe run in Park City, Utah.
Sarah passed away peacefully surrounded by those she loved. In accordance with Sarah's wishes, her organs and tissues were donated to save the lives of others, family spokeswoman Iris Yen said in a written statement released to Reuters.
Burke, who was married to fellow skier Rory Bushfield, had surgery last Wednesday at the University of Utah hospital to repair a tear in her vertebral artery, the hospital said.
Yen said that Burke had suffered a ruptured vertebral artery in the fall on the Eagle Superpipe at Park City, which led to a severe intracranial hemorrhage.
After the operation, numerous neurological examinations, electrodiagnostic tests and imaging studies revealed that Sarah sustained severe irreversible damage to her brain due to lack of oxygen and blood after cardiac arrest, Yen said in the statement.
While early reports in the media stated that Sarah's injury was a traumatic brain injury, it is important to note that Sarah's condition was the result of a lack of oxygen to the brain during cardiac arrest, she said.
Yen said Burke had been training for upcoming winter events at the time of the accident.
Our hearts go out to Sarah's husband Rory and her entire family. It's difficult for us to imagine their pain and what they're going through, Peter Judge, chief executive of the Canadian Freestyle Ski Association, said in a statement.
Sarah was certainly someone who lived life to the fullest and in doing so was a significant example to our community and far beyond, Judge said. She will be greatly missed by all of us at the CFSA and the entire ski community.
Yen said Burke's family was moved by the sincere and heartfelt sympathy expressed by people inspired by Sarah from all around the world. A public celebration of Burke's life would be held in the coming weeks, she added.
Burke reached the podium at every career World Cup start and is a four time champion at the X-Games, according to the ski association.
© Copyright Thomson Reuters 2023. All rights reserved.