Cancer Scare Turns Into Pregnancy News; Expecting Mother Calls It 'Miracle Baby'
A woman who was worried about her swollen belly and nausea went to the doctor, suspecting she had cancer. The test, however, revealed that she was 17 weeks pregnant. The shocked father called this a "miracle baby" and started preparing for what will be their second child.
Janie Furner, 45, is married to Gary, 43. They have a 20-year-old daughter, Mia, and live in Graines, Essex. They thought they would not have another child because Furner had Polycystic Ovary Syndrome (PCOS), a condition that had made it difficult to conceive even the first time. The chances of getting pregnant again with this condition were very slim.
Furner started noticing that her belly was getting big and that she was feeling nauseous. She thought that she had a ovarian cyst and was worried that it could be cancer, Fox News reported. Gary noticed that his wife was getting bigger, but didn't think much of it. Having another baby never crossed his mind. After the initial check, the doctor asked her to get a scan done. During the ultrasound, Furner was told that she was pregnant with her second child.
The husband, Gary, was standing outside when Furner was told the news. When the nurse called the husband in, he joked with the nurse, saying that he thought she would tell him his wife is pregnant. Sometime later, the couple walked out "like a pair of zombies."
As the news sank in, they were ready to welcome a new member to the family. Even their daughter Mia was excited about it, as she had always wanted a little brother or sister.
The pregnancy is significant for Gary because he lost his father last year to pancreatic cancer. Last Christmas was difficult for him. Now, a year after his father's passing, Gary is ready to welcome his second child. He called it a "miracle sent from heaven."
The child was born in October. The couple called him Oliver and his middle name is Philip, named after Gary's father. Young Oliver apparently looks a lot like his grandfather.
The family is celebrating their first holiday with Oliver. Gary said his son is their "Christmas miracle."
So what began as concern about cancer turned out to be a "miracle" baby. Anxiety generally increases in pregnant women. According to The Washington Post, studies show that music therapy can reduce prenatal anxiety.
As far as the worries about cancer are concerned, breast cancer causes the greatest number of deaths in women across the globe, CNN reported. About 12 percent of women in the U.S. and the U.K. develop breast cancer at some point in their lives.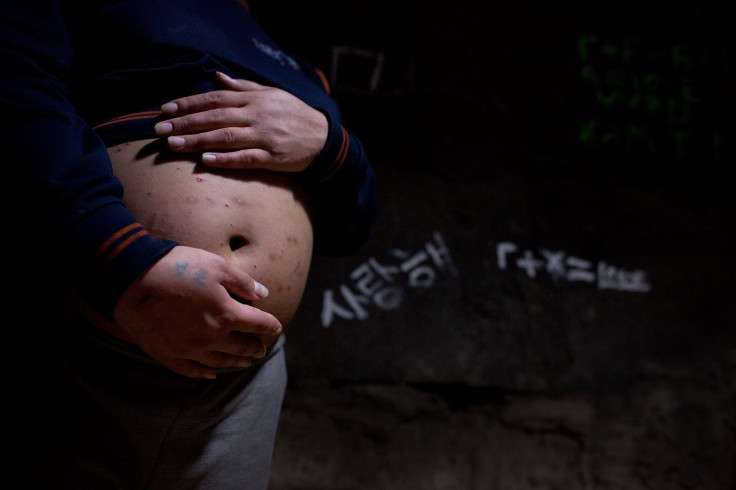 © Copyright IBTimes 2023. All rights reserved.