Canelo Alvarez vs. Gennady Golovkin 2: Andre Ward Explains GGG's Loss
Former unified light heavyweight champion Andre Ward sees no problem with Canelo Alvarez's majority decision win over Gennady Golovkin in their rematch Saturday night in Las Vegas.
In what was another back-and-forth fight between two of the best fighters in the world, it was Alvarez who came away with the win despite many scoring the contest either in favor to Golovkin or as a draw.
Golovkin, as a result, not only lost his undefeated record but also his World Boxing Association and World Boxing Council middleweight titles as many were still debating who really won the fight.
Their first meeting was split draw, which many felt Golovkin should have won. However, despite the controversy in the rematch as well, Alvarez performed much better than the first fight and even had "GGG" backing up at points during their 12 round war.
Ward, who notably predicted Alvarez to win the rematch, believes the Mexican not only won the fight but dominated it as well by having all the momentum.
"No question. I think it was clear that the smaller guy backed up the bigger guy," Ward told Stephen A. Smith on ESPN. "A puncher like Golovkin who makes his living by coming forward doesn't want to go backwards. That was Canelo's gameplan from the beginning and you have to give him credit for having the courage for standing in the lion's den to get his work off."
"Most of the combinations throughout the course of the fight, Canelo led, Golovkin would tap him with a jab and come back with a right hand, left hook and Canelo would also finish. He would lead and he would finish. So as a judge, I'm looking at that so to me, if I didn't score it round by round, I'm looking at Canelo. He has the momentum, he's dominating this fight. You can have a close fight, but you can still have a guy that's dominating. It's subtle but this guy has the momentum. Canelo had that feeling."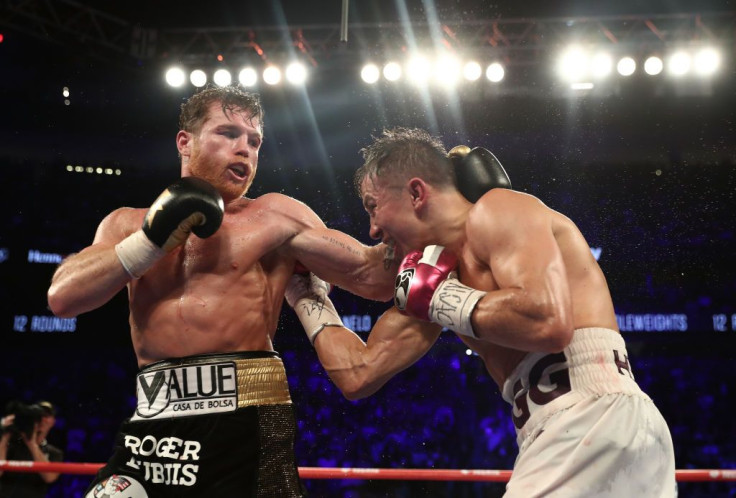 Ward even went as far as saying Alvarez "broke" Golovkin, especially as the latter and his team had mocked the 28-year-old for running during the first fight — something that certainly wasn't the case in the rematch.
"If you're really looking at the fight, Canelo dominated the fight from the standpoint of staying in control," Ward added. "He didn't really back up the whole fight. That's not really characteristic of Canelo when he's fighting a bigger guy like Golovkin."
Both fighters have since been open to the idea of a trilogy fight but Ward does not see it happening.
"I think it is worthy of a trilogy, but there won't be a trilogy," Ward explained. "When you fight a dangerous guy like Golovkin and you're the smaller guy like Canelo, and you fought this kind of fight where you win by a couple of rounds, you take the check, you take all the belts and you go home, celebrate and move on to the next phase."
© Copyright IBTimes 2023. All rights reserved.