Cannabis Undergoes A Long Overdue Shift — From 'Emerging' To 'Essential'
Around the world, nearly every single industry has been seriously upended by COVID-19. Everywhere from healthcare and technology to travel and hospitality, the impact surrounding the global crisis has, and will continue to be widely felt throughout every industry and among all demographics. One industry in particular though, cannabis, is undergoing a significant, yet different type of shift now.
This year, several new states are considering legalizing cannabis, and as these conversations continue to heat up in the United States, another interesting thread has emerged. Amid a massive public health crisis, government officials are declaring that cannabis brands and dispensaries should be kept open as essential businesses that have intrinsic value for people's well-being in communities across the country. After years of being kept in the shadows, these businesses are now seen as providing a valuable service on par with picking up prescription drugs at a pharmacy or grabbing food at the grocery store.
The evolution from 'emerging category' to 'essential business'
Throughout the United States, while most businesses remain shuttered in the name of promoting safety and social distancing, there are a select few that have been deemed "essential businesses" and are required to stay open. This includes health care providers, law enforcement agencies, gas stations, farms, critical manufacturing jobs… and now, medical cannabis dispensaries.
While the exact wording and reasoning for the "essential" classification varies by state, Washington, New York, Illinois, California, Ohio and several others have all given medical marijuana dispensaries this designation due the fact that cannabis is used by many Americans to relieve a variety of symptoms from different ailments, including anxiety and physical pain relief.
As the world deals with the ongoing effects of the public health crisis, this is proving to be an enlightening and pivotal moment in the history of the cannabis industry. Until now, the industry was still considered "emerging," and at times dismissed by investors, the public, many forms of government, and the media as a "fringe" industry. While this "essential" designation comes at a challenging time, it does bring a long overdue validity to the space, and moves cannabis even further into the mainstream.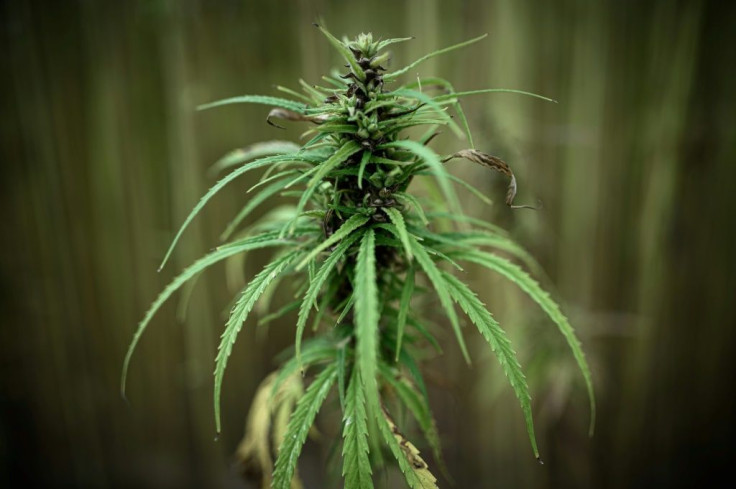 The industry continues 'growing' during the crisis
Since the early stages of the coronavirus pandemic, cannabis and CBD sales have skyrocketed. In addition to stockpiling toilet paper, food and alcohol, American consumers also have increased spending at cannabis dispensaries, further validating their necessity to the public.
Consumers who rely on cannabis and CBD for regular use, as well as those who participate recreationally feared that they would be denied access to these products once "shelter in place" at "stay at home" directives took hold. As a result, the country's perception of cannabis may be shifting more rapidly, due to the influx of people buying cannabis and CBD products in bulk to keep them satisfied for an extended period of time.
Recent data from Weedmaps shows that the volume of orders within legal states across the country had shot up nearly 230%, and the average dollar value of purchases in California doubled for pickup orders.
What is next for the industry, post-pandemic?
Throughout everything that's unfolded recently, it's become clear that cannabis is no longer just a niche trend for a small group of people. Instead, it has become a mainstay product that consumers across varying demographics engage in on a regular basis -- so much so that it's become essential for many. People are recognizing that cannabis is not just about getting high, it's also a critical (and essential) solution for treating a variety of medical ailments.
So, how will this all impact the broader cannabis industry once the pandemic finally ends?
First and foremost, there will be a significant increase in consumer awareness and positive perception of the category. Most people were already aware of the positive effects of cannabis and CBD, but many were still wary about the validity of the category. All of that will likely change for many consumers due to the "essential" designation. With state and local governments now giving the industry its long overdue validation, it will undoubtedly increase category acceptance and contribute to the slowing of social stigma surrounding cannabis.
Stemming from expanded consumer acceptance of the space, the industry will likely see a flood of new customers once the crisis slows down. Those who were once "canna curious" will shift to become "canna consumers," and finally take the leap to make their first purchases, as stigma around the product decreases.
And of course, with more customers purchasing products within the industry, new players will emerge to take advantage of cannabis' increasing social acceptance. Instead of the flurry of startups and mom-and-pop shops currently dominating the space, traditional CPG retailers, pharmaceutical brands and manufacturers will start to enter into the game. In fact, this is already happening, with brands like Sephora beginning to sell CBD in-store and online, and even releasing standard guidelines for the types of CBD products it will carry. As more traditional brands, retailers and even other industries begin to understand the size and scale of the legal cannabis market, they will quickly jump on board.
The validation that comes with cannabis's essential business designation will not fade once the COVID-19 pandemic finally comes to a halt. Moving forward, these businesses and dispensaries will keep their "essential" title, and will continue to serve a necessary function in society. It's not just an essential business. It's an essential industry. And it's time we start treating it as such.
(Chad Bronstein is the co-founder and CEO of Fyllo.)
© Copyright IBTimes 2023. All rights reserved.