Canopy Growth Fires CEO, Marijuana Company Stock Jumps 2.5%
Canopy Growth, the world's largest listed cannabis company in terms of market cap has fired its founder Co-CEO, Bruce Linton.
In a press release, the company said Linton has been removed as co-chief executive officer and ceased to be a member of the board with immediate effect.
According to the communication, Mark Zekulin, another co-CEO will officiate as the sole CEO until the company finds a replacement.
Linton himself confirmed that he has been removed from the Canadian pot company that he founded in 2013.
"The Board decided today, and I agreed, my turn is over," Linton said in a statement. Later he called up CNBC and said: "I was terminated."
Canopy stock jumps
News of Linton's termination rattled investors and the shares tumbled nearly 5 percent. But the Canopy Growth stock recouped losses and jumped 2.5 percent on Wednesday. Canopy trades on the New York Stock Exchange.
In the same sector, the shares of other players such as Tilray jumped 0.7 percent up and Aurora Cannabis was up 0.6 percent.
Despite the shock value of Linton's exit, some analysts hailed the leadership shuffle as essential in guiding the company into profits considering the expanding losses the company had incurred.
Linton's legacy is noted for efforts in transforming Canopy Growth into cannabis powerhouse. He played a stellar role in bringing celebrities such as Snoop Dogg and Martha Stewart for partnerships and clinched deals such as stakes for spirits giant Constellation Brands and takeover of U.S.-based Acreage Holdings.
"The magnitude of losses for Canopy has expanded far more than we had expected, and while we commend Linton for his vision in establishing the world's leading cannabis company, we believe new leadership will be a welcome change," wrote Cowen analyst Vivien Azer to investors.
The mismatch between big targets and actual growth
Canopy reported a quarterly loss of 98 million Canadian dollars ($70 million), before interest, taxes, depreciation, and amortization (EBITDA). That was worse than analysts had expected.
The poor performance of Canopy invited an open snub of the leadership by the largest stakeholder Constellation Brands. In a press conference, the Constellation CEO said he was "not pleased" with the Canadian company's performance.
Canopy has declared an ambitious target to reach CA$1 billion in revenue by 2020, five times its last quarter's earnings.
But the reality was sales volumes were not rising despite Canada officially legalizing recreational cannabis in October 2018.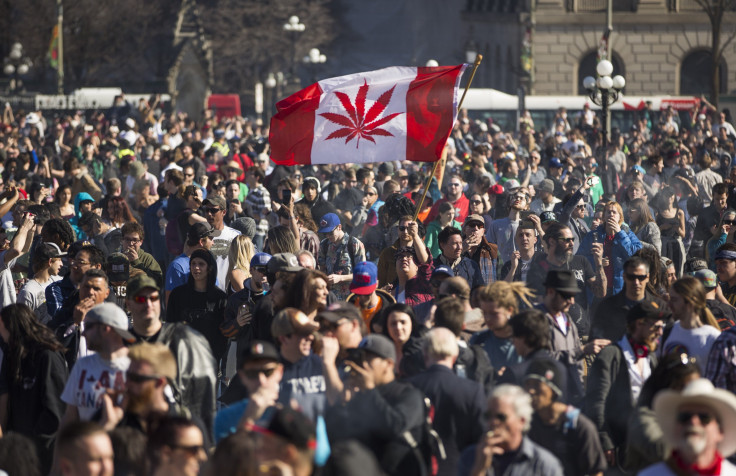 Canopy lacked storefronts in many places including Ontario to leverage the market opportunity. The medical cannabis revenue of Canopy also crashed in recent times.
Analyst Vivien Azer further added that considering the magnitude of Canopy's losses and biggest shareholder's 'disappointment' on earnings, and its alum serving as CFO there is little surprise in the ouster of Linton.
Explaining the logic and compulsion behind changing Linton, Daniel Sax, chief executive of Sensi Properties, an investment company focused on the pot, noted that partner Constellation understood they could no longer wait for a transition given the recent heat over earnings.
"It is not an indictment of Bruce's leadership, but a harsh reality of entrepreneurship and a consequence of bringing a large investor such as Constellation with an institutional mindset," Sax explained.
© Copyright IBTimes 2023. All rights reserved.
FOLLOW MORE IBT NEWS ON THE BELOW CHANNELS