Canva Founder Is Australia's Third Richest Woman: What Is Melanie Perkins' Net Worth?
KEY POINTS
Melanie Perkins's net worth is $1.3 billion
She is the CEO and co-founder of Canva
Perkins is the youngest and third richest woman in Australia
Melani Perkins just became Australia's youngest billionaire. How did she build her massive fortune at such a young age?
Being Canva's chief executive officer and co-founder catapulted Perkins to being the third richest woman in Australia with $1.3 billion net worth. The throne belongs to mining magnate Gina Rinehart with $16.5 billion while TPG Telecom's Vicky Teoh is in second place.
Canva is a free app that lets users create graphics that are easy to make. Using Canva does not require advanced level expertise which makes it attractive to beginners and newbies.
The Filipino-Australian CEO started the company in 2014 with then fiancé Cliff Obrecht. Now, the couple is married and is considered one of the power couples in the tech industry. The graphic design platform enjoyed a boom in user downloads and usage during the pandemic when work is restricted at home. Canva is user-friendly and usually involves drag-and-drop with ready made templates available without any fee. Aside from it being free and easy-to-use, the company also reached the top with the help of its leaders.
Perkins was named one of the coolest people in tech in 2016, per Inc.com. The 32-year-old managed to get the curiosity of Hollywood actors Woody Harrelson and Owen Wilson when Canva was still starting. Fast forward to 2020, the company has secured enough backing from venture capitalist Mary Meeker which resulted in the doubling of the company's value. Moreover, Australian venture capital fund Blackbird and Chinese firm Sequioa China also pumped in $60 million.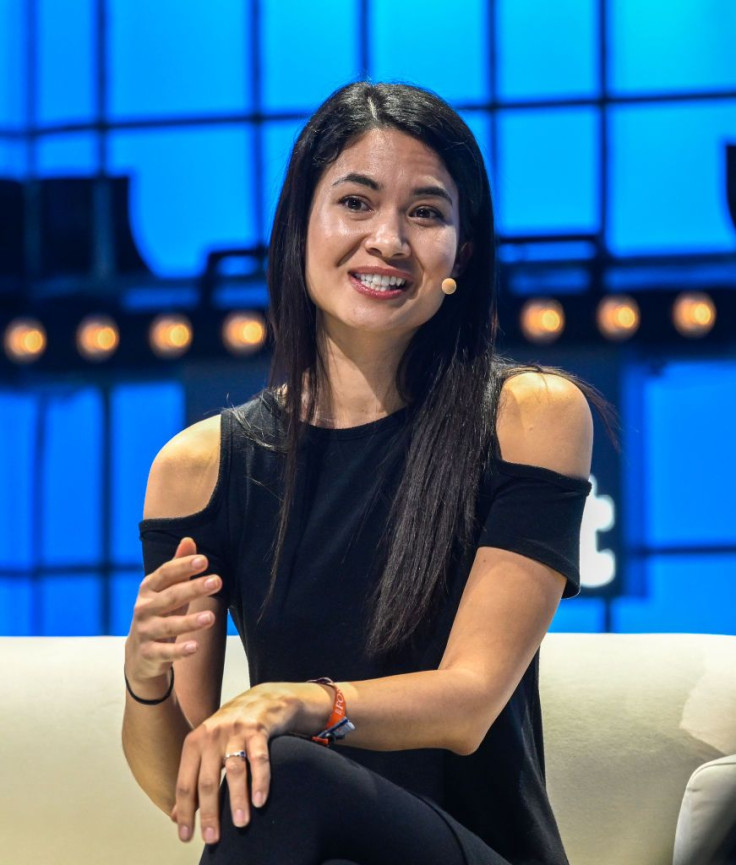 During the pandemic, Canva's monthly users skyrocketed to 15 million people and 50,000 schools. With distance learning being encouraged and home schooling required, teaching personnel can rely on Canva for visuals and graphics.
Businesses that make it more convenient to do things online during the pandemic are thriving. On the other hand, those that have not migrated efforts digitally suffer setbacks. Aside from Canva, Zoom has also emerged as an industry leader while Amazon and Facebook continue to be categorized as essential.
Melanie Perkins believes in work-life balance. At Canva, employees are treated to regular fitness and yoga classes online. According to News.com.au, the Australian-based company is also offering music and comedy nights online for its employees that are based overseas. Aside from being an essential tool in the time of COVID-19, Canva also helps as much as 25,000 nonprofit organizations.
With a clear vision and modern leadership style in place, experts are projecting even greater things for Canva beyond the pandemic times.
© Copyright IBTimes 2023. All rights reserved.